Restaurant will be closed temporarily for clean-up
At approximately 2:30 this morning, Madison Fire Department responded to the report of a structure fire at 510 Clifty Drive Pizza Hut.
First arriving units reported heavy smoke coming from the roof line. The fire was quickly extinguished and the building was ventilated to remove the heat and smoke.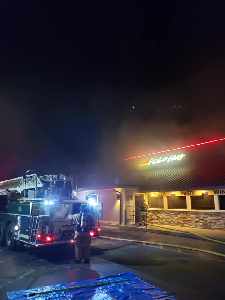 (Madison Fire Department photo)
The fire was contained to the kitchen service area. The cause of the fire is currently under investigation.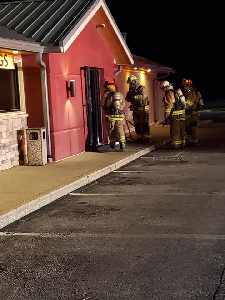 (Madison Fire Department photo)
Responding agencies include Madison Fire Department, Madison Police Department, KDH EMS , Jefferson County Health Department Vectren and Duke Energy.
The restaurant will be closed till further notice for cleaning and repairs.