State Rep. Frye is urging all Hoosiers to take time to remember the many sacrifices our military members make to keep us safe.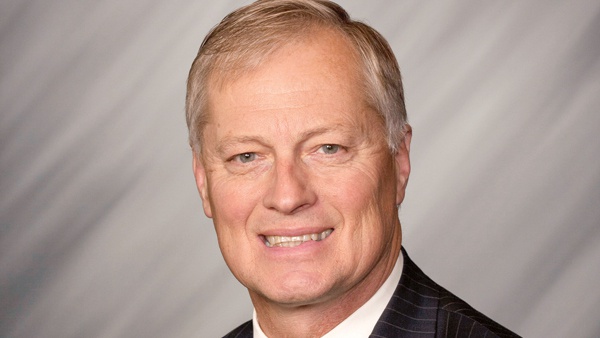 (Indianapolis, Ind.) - Veterans risked their lives to protect our country's freedoms. We all must take time and remember the many sacrifices these heroes made to keep us safe. This Veterans Day, let's honor all of our veterans, past and present, for bravely serving our state and nation.
A great way to pay tribute to our veterans is by visiting the Indiana Veterans Memorial Cemetery near Madison. The cemetery is dedicated to veterans and their families as a lasting memorial and final resting place. Here you can remember, honor and display your appreciation for our veterans.
Visitors can also find the Chair of Honor at the cemetery. This chair is roped off and remains empty, serving as a memorial and reminder that our prisoners of war and those missing in action are not forgotten. I encourage anyone who visits the Indiana Veterans Memorial Cemetery to stop by the Chair of Honor and take a moment to reflect on all of the heroes who did not make it home. The Statehouse in Indianapolis is home to another Chair of Honor, which visitors can find on the third floor.
While visiting memorials dedicated to our county's heroes is a great way to reflect and remember the many sacrifices veterans made, there are other ways to honor them. Placing flags in a veteran's yard is a great way to show your appreciation, or sending flowers and a card to those who have a loved one on active duty. Other ideas include paying for a service member's meal or supporting nonprofits helping veterans like the Indiana Legion, American Veterans or Honor Flight Tri-state.
To all of our veterans, thank you for your service. Your bravery in protecting our country and our freedoms does not go unnoticed. We honor and celebrate you this Veterans Day and every day. If you are a veteran in need of resources, or know someone who is, visit in.gov/dva. Veterans searching for job opportunities or affordable home ownership should utilize Indiana's Next Level Veterans program, which can be found at in.gov/veterans. As chair of the House Veterans Affairs and Public Safety Committee, please reach out to me at h67@iga.in.gov or 317-234-9450 for questions or input on veteran-related matters.