This order has been extended for another week due to the COVID-19 vaccination rate picking up.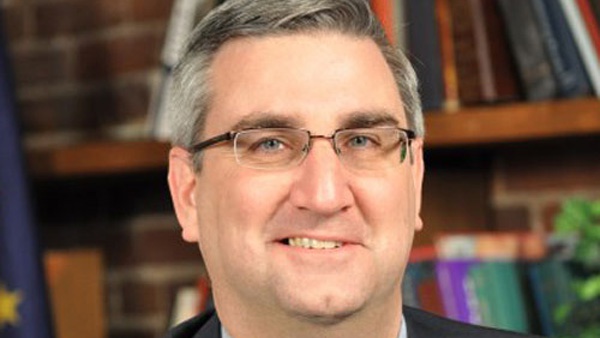 (Indianapolis, Ind.) – On Thursday, Governor Eric Holcomb said that he will be extending Indiana's state of emergency order for another week as the state's COVID-19 vaccination pace has slightly picked up.
Holcomb said, "We'll then look at what that will do in terms of how we are managing this locally as well as events, capacity numbers, etc. but we're headed on the right path."
Holcomb can choose to extend the order, which includes statewide mask mandates, as he has done throughout the pandemic usually by at least three-week intervals.
"We don't want to get ahead of ourselves, we still have most counties in red," Holcomb said. "And so while I may be giddy right now just looking at trends and trajectories, we're still over double digits of the positivity rate, and we're still losing people, and so we want to make sure that we do this in a very responsible data-driven way."
About 362,000 Hoosiers have received the first dose of the COVID-19 vaccine. At this time only residents 70 and older, healthcare workers and first responders, and law enforcement are eligible to receive the vaccine.
"The faster the immunization, the slower the spread," Holcomb said. "We'll bring down deaths, and we'll bring down hospitalization rates. ... It may be too early to tell, but those are coming down. The facts are the facts, and we're starting to see reasons for optimism."
Dr. Kristina Box, State Health Commissioner said that vaccine appointments will next open for about 350,000 Indiana residents between the ages of 65 and 70, but at this time it is unclear when that will be taking place.
"Right now, we are unable to predict when that will happen," Box said. "We find out on a Tuesday, what our allocation for that week is, and we work based on those numbers. For now, we continue to get about 78 to 80,000 doses weekly."
Thirty-four of Indiana's 92 counties are at the Red level on the state metric map, down from 73 last week, as the state's COVID-19 hospitalizations and new infection rates have declined since peaking in early December, according to the state metric map.
The state has also reported at least four cases of the new COVID-19 strain have been confirmed.