She was named interim chancellor in August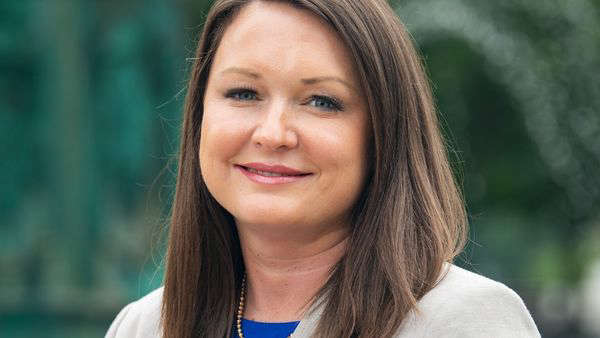 INDIANPOLIS, IN – Ivy Tech Community College has announced Dr. Amanda Harsin is now Chancellor of Ivy Tech Madison. Harsin has been serving as Interim Chancellor since August 2022 and was previously Vice Chancellor of Academic Affairs for five years prior to her recent appointment.
As Chancellor, Harsin will be responsible for management of the campus's operations and services, as well as ensuring they are meeting enrollment, completion, retention, and student success goals that align with the needs of students, employers, community, and state. Harsin will build new and deeper employer and community outreach and partnerships, ensure the availability of the College's instructional and student support services, oversee fundraising for the campus, and develop and lead a team to successfully implement strategies to meet the needs of a diverse community and student body on campus.
Harsin will lead the Ivy Tech Madison team through many important future initiatives, including a partnership with Hanover College that includes the launch of veterinary teaching facilities for needed careers in veterinary nursing in 2025. Additionally, Harsin will lead the College's partnership with Indiana Department of Corrections (IDOC) inclusive of a correctional education team that provides for all high school equivalency and vocational classrooms across IDOC facilities.
"Amanda has become a trusted leader within the College and the Ivy Tech Madison service area, including Switzerland, Jefferson, and Trimble counties," said Dr. Sue Ellspermann, President of Ivy Tech Community College. "I am confident her experience and contributions to Ivy Tech Madison will take the campus to new heights by producing more graduates, deep partnerships, and workforce aligned programming that will translate into sustainable outcomes for the College for years to come."
"I am honored to serve my campus, as well as the people and families of the greater Ivy Tech Madison community," said Harsin. "Ivy Tech Community College provides an amazing environment to lead in a high-impact way, and with the support from our campus team, statewide colleagues, and strong partnerships, I commit to leading with honesty, humility, and hard work."
Dr. Amanda Harsin holds a Bachelor's Degree in Communication from Hanover College, a Master of Arts in Communication Theory from the University of Kentucky, and a PhD in Health Communication Theory and Research with a minor in Nursing from Indiana University – Purdue University Indianapolis.
About Ivy Tech Community College
Ivy Tech Community College is Indiana's largest public postsecondary institution and the nation's largest singly accredited statewide community college system, accredited by the Higher Learning Commission. Ivy Tech has campuses throughout Indiana and also serves thousands of students annually online. It serves as the state's engine of workforce development, offering associate degrees, short-term certificate programs, industry certifications, and training that aligns to the needs of the community. The College provides seamless transfer to other colleges and universities in Indiana, as well as out of state, for a more affordable route to a Bachelor's degree. Follow Ivy Tech on Facebook, Twitter, Instagram, and LinkedIn for the most up-to-date information.