The logistics on the baby box are still being worked out.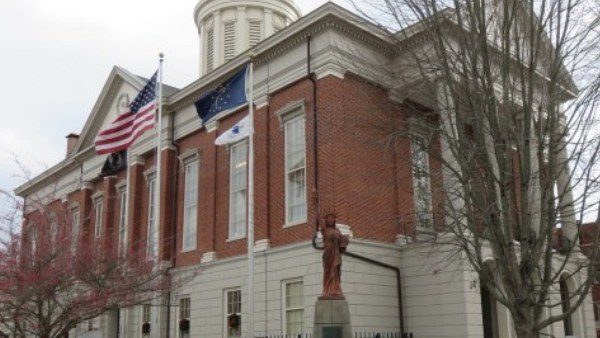 (Jefferson County, Ind.) – The Jefferson County Commissioners have been in talks lately about the placement of a Safe Haven Baby Box that is to be placed in the county.
The commissioners released the following statement yesterday regarding the baby boxes,
"The Jefferson County Commissioners were informed this morning that discussions between the Safe Haven Baby Box organization and Kings' Daughters Hospital have reached a conclusion without resolving contract issues regarding the liability of the host of the Safe Haven Baby Box. As was indicated in a previous statement, the Jefferson County Commissioner support having a Safe Haven Baby Box installed in Jefferson County and contacted the county's insurance agent and the county attorney this morning to determine a path forward.
Discussions between representatives of Jefferson County and the Safe Haven Baby Box Organization have begun today. We know there are concerns regarding the progress with this effort and will move forward with the discussion as quickly as we are able.
We are thankful for everyone's input and will continue to provide updates as new information becomes available."
If you have any more questions or concerns you can direct all questions to the County Commissioners at (812) 265-8900.