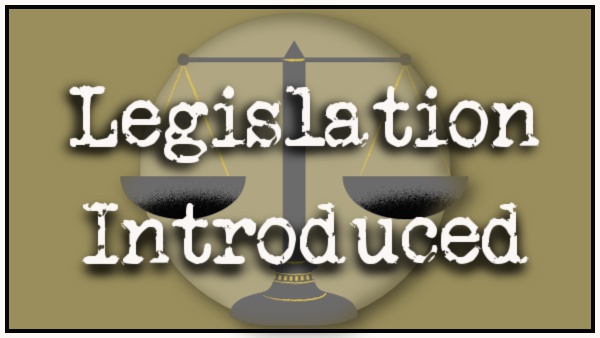 If passed, allows Americans to sue China for Coronavirus pandemic
FOR IMMEDIATE RELEASE:
July 29, 2020
Banks, Gooden, Introduce Civil Justice for Victims of COVID Act
Washington, D.C. – Today Congressmen Jim Banks (R-IN) and Lance Gooden (R-TX) introduced the Civil Justice for Victims of COVID Act to allow Americans to sue China in federal court for its role in causing the coronavirus pandemic. The bill consolidates previous efforts to hold Communist China accountable and serves as the House companion to identical legislation introduced by Senators Blackburn, McSally, Cotton, Hawley, Rounds, Tillis and Graham on Monday July 20.
Said Rep. Banks: "The Communist Party intentionally misled the world during the crucial early days of the coronavirus outbreak. Countless Americans lost their jobs, their loved ones and their lives as a result. The Chinese regime's many victims should get a chance at justice."
Said Rep. Gooden: "Every American has paid a price for the negligence and duplicity of the Chinese Communist Party (CCP). Thousands have lost their lives, millions have lost loved ones, and the economic impacts continue to destroy livelihoods across our country. This legislation will allow American citizens to hold the CCP accountable for their role in this global pandemic."
Rep. Banks has spoken out about China's deception during the COVID-19 pandemic since day one. He introduced a resolution with 49 co-sponsors that makes it clear that the Chinese government's response to the virus severely worsened the current pandemic. He was the first member of Congress to call on China to pay reparations for their coverup and was the first to propose China cancel American debt. The Global Times reported that the Communist Party planned to sanction Rep. Banks, along with Reps. Gooden and Crenshaw, for criticizing the communist regime.
Buckley Carlson
Press Secretary
Rep. Jim Banks (IN-03)
(202) 904-0296