Due to Orange level distinction, Christmas events have been cancelled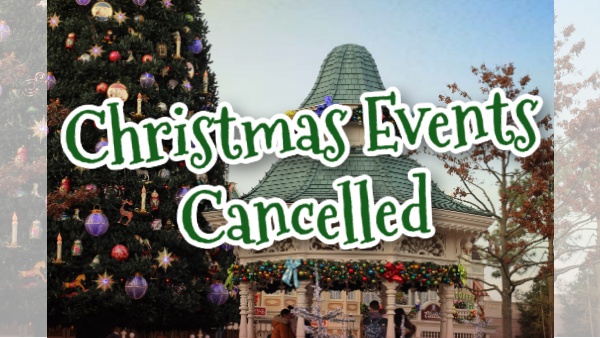 (Madison, Ind.) - We are disappointed to announce the City of Madison "A Very Merry Christmas Parade" and "Christmas Festival on Main" are canceled. The lights at the Broadway Fountain will still be illuminated to kick off the season, but the city will not host this year's "Light Up Madison" event. The Parks Department "Christmas Craft Show" is also canceled.
"This was a difficult decision for us to make, but the health of our community must come first. Unfortunately, as temperatures have dropped, individuals have moved to gathering indoors, and we have seen a spike in our COVID-19 cases, as expected. Due to this spike, our county is currently coded orange per ISDH criteria. Our goal is to "Get Back to Blue", which is why we believe it is best to cancel these events" said Mayor Bob Courtney.
While the annual holiday events will not be happening, the City of Madison will still be filled with holiday joy. We encourage families and visitors to head downtown to see the wreaths on Main Street and the lights at the Broadway Fountain, which will be lit by the mayor at an undisclosed time on November 27th. While downtown, stop by our local shops who have pledged to make your health and safety their top priority, hop in your car, and head to Vaughn Drive to see "Wonderland Drive," a lights display along the riverfront, then head up to the hilltop for dinner or coffee.
Beginning December 1st, families and visitors can also enjoy holiday lights across the community from the safety of their car. The city has partnered with Visit Madison Inc. and the Madison Main Street Program to host a residential holiday decorating contest for all Jefferson County residents. Those wishing to participate in the contest must register by November 27th and have their homes decorated by December 1st. Winners will receive $200 in Chamber Cash. Find all the details here: https://visitmadison.org/merrymadisonhomedecoratingextravaganza/.
Additionally, Santa Claus will still be coming to town. Santa's cottage will be placed at the Comfort Station as in years past, but children will not be able to enter the cottage. Instead, Santa will remain indoors working in his shop while children and families visit from a safe distance outdoors. For Santa's complete schedule, please visit madison-in.gov/268/Christmas-in-Madison.
"It is important that we work together as a community to get Madison back on track and to have a safe holiday season. Watch for more announcements soon," said Mayor Courtney.