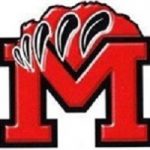 Mr. David Horvath will step into his new role for the 2020-2021 school year.
(Madison, Ind) - Madison Consolidated Schools announced today that there will be an administrative change for the 2020-2021 school year.
Anderson Elementary school Principal David Horvath has just been named the new assistant principal for Madison Junior High School effective next school year.
Superintendent Dr. Jeff Studebaker says,
"We have an incredible administrative team. Each administrator in our district brings passion, energy, and diversity of strengths. We want to build an exceptional team, where each individual can succeed, utilize their strengths, provide support to faculty and staff, and most importantly be able to give our students their very best each day."
Horvath will be joining the current Principal Dan Grill and Assistant Principal Scott Schick next year.
"We are in a great place and are very excited about things moving forward at MJHS," said Grill. Our entire team has worked together to identify what is working well, areas of opportunity, and create ways to restructure the student experience to maximize the strengths of our faculty, curriculum offerings, and administrative strengths and supports, specifically around curriculum and social, emotional, and behavioral programs, we felt Mr. Horvath's elementary experience will help us to implement a bit more of a transitional focus for our fifth and sixth-grade students as they arrive at MJHS."
The school has posted the position for Anderson Elementary Principal and has already begun searching for candidates in order to take advantage of timing for those available to take the position.