This year, eligible children were pre-registered with a partner organization.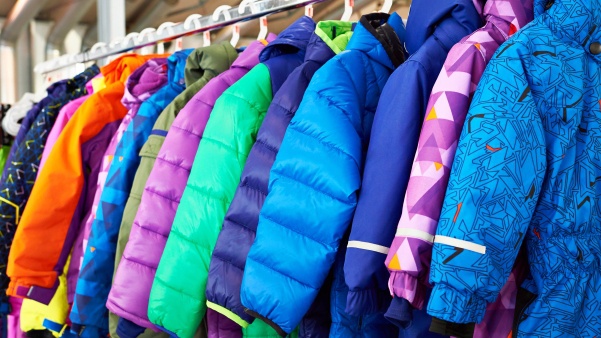 Shutterstock Photo
(Madison, Ind.) - On Saturday, November 14 from 10:00 a.m. until 2:00 p.m. and Monday, November 16 from 2:00 p.m.until 6:00 p.m. at the Madison Public Library, the Madison Elks Lodge #524 will deliver brand-new winter coats to children in need through its partnership with Operation Warm, a national nonprofit dedicated to providing new winter coats to children in need. In addition, the project is featuring area musician Joel Curtis and ordering some of the books through Madison's locally-owned and independent Village Lights Bookstore. New books will also be donated by the Jefferson County Public Library. The project is supported by grants from Elks National Foundation.
More than 200 children have signed up to receive brand-new coats and books. Information about Jefferson County Library services and sign up applications for Library cards will also be given to parents and children. "We are very excited to partner once again with the Madison Elks and local schools to provide this much-needed service," noted Library Director Judi Terpening.
This year, eligible children were pre-registered with a partner organization. The 2020 partner organizations are the Madison Consolidated Anderson, Deputy and Rykers Ridge Elementary Schools, Southwestern Elementary School, Pope John Elementary School, Canaan Academy, and the Lide White Boys and Girls Club. Due to COVID-19 restrictions, some coats will be distributed through the schools.
Local resident, Camille Fife, a past Elks Exalted Ruler and project director for the Warm Welcome program, commented, "Elks have a long tradition of local giving. Since their founding, Lodge #524 in Madison has contributed more than $2.8 million to various causes in the Jefferson County community. For five years, we brought exciting music to the schools; now we are giving good books and warm coats." For more information or to become a member of the Madison Elks, call 812-265-2466, email madisonelk524@gmail.com or visit www.elks.org.
Since 1998, Operation Warm has inspired hope and empowered communities by manufacturing and distributing high-quality, new winter coats to over two million children in need throughout the United States. The nonprofit works with organizations at a community level, assisting local advocates to help children receive coats in their own backyard. Operation Warm's vision is that every child wearing a new winter coat is warm, feels valued, and is empowered. To learn more or start your own community coat program, visit www.operationwarm.org.