Asher and Roo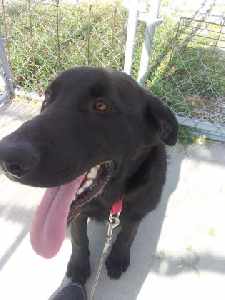 Asher(Dog): Hi I am Asher. I am a 1 year black lab mix. I'm a very excited boy looking for a home with a nice sized yard that I can run and play in. (Fenced in yard would be best) If you don't have a yard that's OK I love to go for walks too! I do pull on the leash a little, but I'm young and with a little training I can be broken of that bad habit. I love to give lots of hugs and kisses.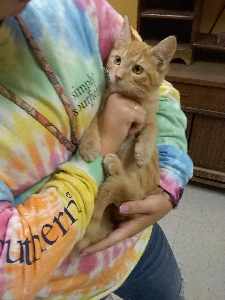 Roo(Cat):Hi I am Roo. I am about 4 months old now. I am a handsome young boy. I have been at the shelter for a little while. I have a twin brother here with me Tigger. We love to wrestle and play in our cage all day long. I'm a playful little boy who is looking for an owner that also likes to play. Come see me at the shelter wrestling & pouncing with my pal Tigger.
PSA: The shelter need laundry detergent(preferably he). We also need liquid hand soap.