Traffic Stop led to Arrest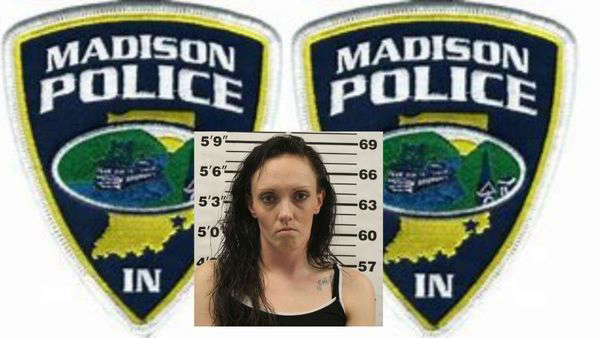 March 17, 2023, Madison Police arrested Lindsay N. Nott 33, Madison, Indiana, on narcotic possession charges. Madison Police Officer Curtis Shelpman executed a traffic stop on a vehicle driven by Nott, at Bank Street, & Clifty Drive, for a traffic violation. During the stop, Officer Shelpman observed paraphernalia associated with the use of narcotics. During the subsequent search of the vehicle, Officer Shelpman located methamphetamine.
Lindsay Nott was taken into custody without incident and transported to the Jefferson County Jail, where she faces preliminary alleged charges of possession of methamphetamine L-6 felony and possession of paraphanailia class C misdemeanor.
Lindsay Nott has the presumption of innocence until otherwise proven guilty.