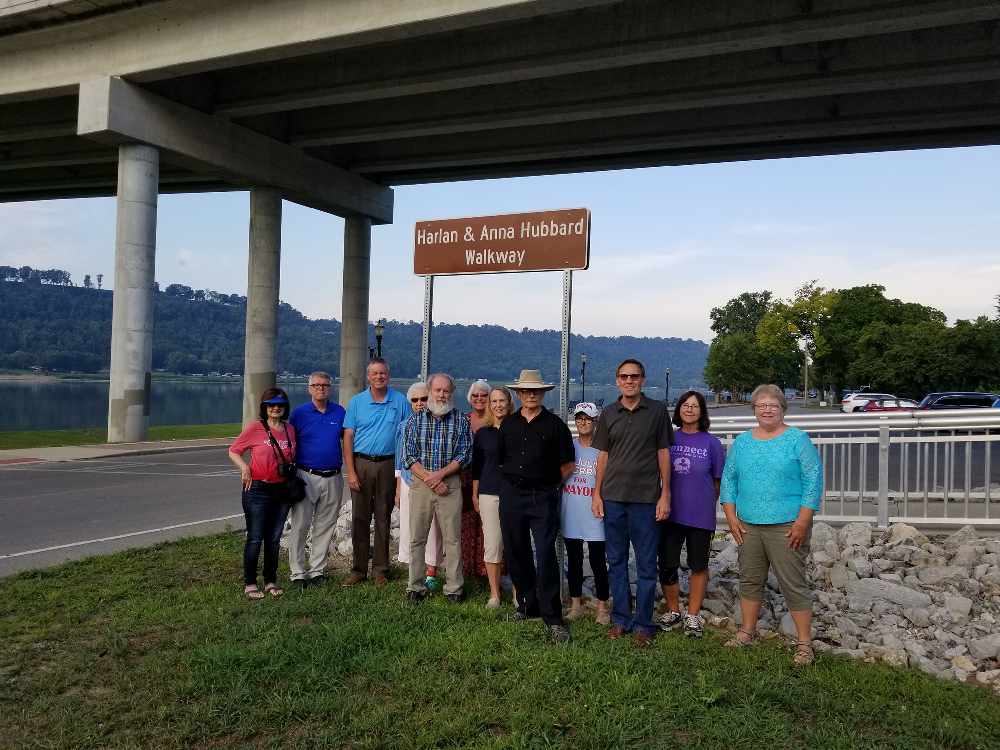 City of Madison photo
Walkway across Milton-Madison Bridge
Earlier this week, officials and community organizers officially dedicated the sidewalk across the Madison-Milton Bridge to the memory of Harlan and Anna Hubbard.
The walkway is now officially and aptly named the "Harlan and Anna Hubbard Walkway" in remembrance of the lives of two people that lived their adult lives close to Nature, maximizing the use of their own labor over the use of fuel-powered, mechanized, modern-day conveniences.
The Hubbards lived in Trimble County, Kentucky, in a self-built cabin with no electricity or running water, from 1952 until their deaths. Anna died in 1986, Harlan died in 1988.
The Hubbard legend continues to thrive among hundreds of fans worldwide, fans of his journal and book writing, art, lifestyle and philosophy.
The naming of the walkway was made possible by the determination of local residents Bert Fitzgerald and Jim Olson, and through the approval of the Indiana Department of Transportation, Kentucky Transportation Cabinet, and City of Madison Common Council.