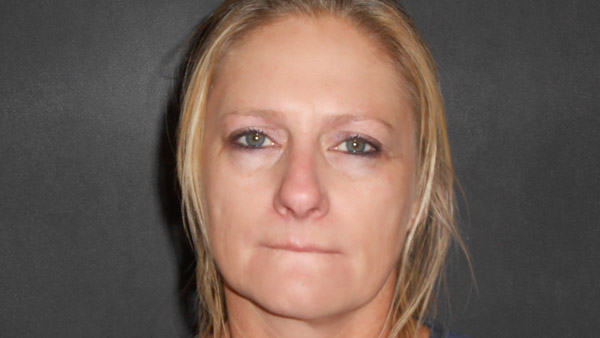 Sentenced to 10 years in prison
A Switzerland County judge has accepted a new plea agreement for a woman who shot her husband in the back.
Penny Goddard, 46, was charged with Aggravated Battery (level 3 felony) and Attempted Murder (level 1 felony) for the October 2016 shooting of Bruce Goddard at their home on Devers Road. The two had been in an argument about picking up prescription medications.
An earlier plea agreement between Goddard and prosecutors was rejected by Judge Coy because he said just five years in prison was not appropriate.
"The plea called for a portion of the sentence to be served on in-home detention, which is not appropriate in a violent crime such as this; the alleged victim did not agree with the plea; and the court finds that the length of the sentence is totally insufficient for the nature of the crime and the damage suffered by the alleged victim," Coy wrote in his order rejecting the plea deal.
Goddard has again pleaded guilty to Aggravated Battery in exchange for the Attempted Murder charge being dismissed, according to a March 20 judgment of conviction.
But this time, the plea agreement will send Goddard to prison for 10 years with no time suspended to probation or home incarceration.
"The harm suffered by the victim, the defendant's husband at the time, was significant; he was in the hospital for several days after being shot by the defendant and was unable to work for several months thereafter, suffering severe physical trauma and financial loss," Coy wrote in the sentencing order.
Her history of past criminal convictions including battery, criminal recklessness, and OWI were also considered by the judge.
But Coy did consider some mitigating factors, including Goddard's remorse for the shooting. He also determined Goddard was abused mentally and physically by her ex-husband, who "supported if not exacerbated" her substance abuse problem.
Goddard will receive credit for 866 actual days served in prison prior to her sentencing.
The judge recommended Goddard undergo a substance abuse treatment program while in the Indiana Department of Corrections. If the program is successfully completed, the judge may consider a modification of Goddard's sentence.