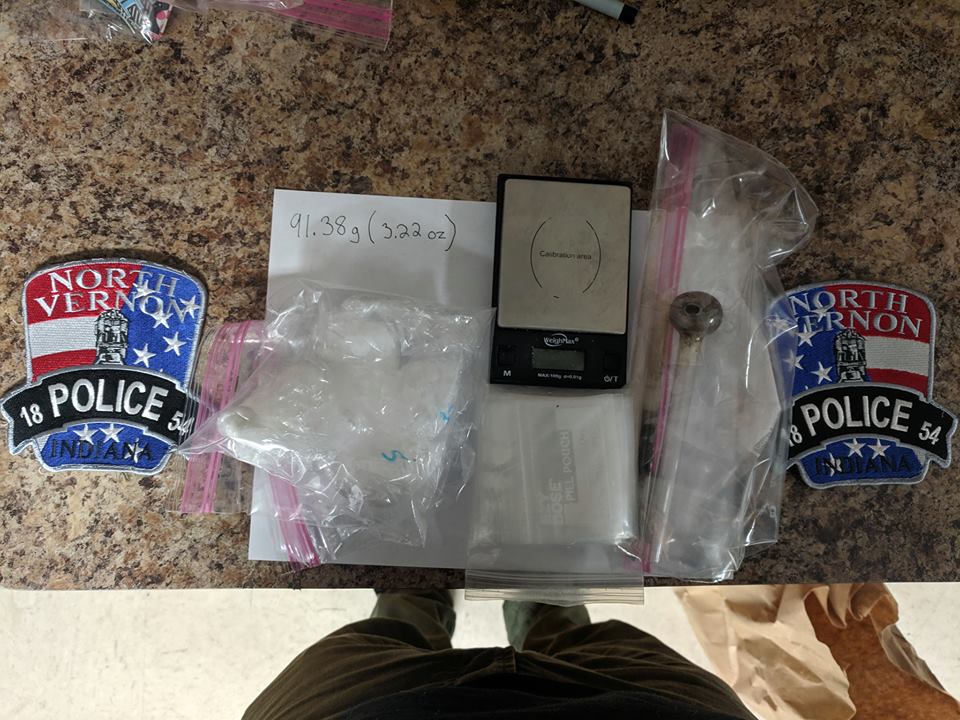 Three Jefferson Co. residents arrested
On February 19th, 2019, Officers of the North Vernon Police Department served a search warrant as a result of an ongoing drug investigation.
Over the past several weeks, Officer Anthony Bagby was able to gather information and ultimately obtain a search warrant for the property located at 1560 W. Locust street for the crimes of Dealing in Methamphetamine.
At approximately 10:30 PM, Members of the North Vernon Police Department Emergency Response Team with the assistance of other officers executed a simultaneous dual entry into the residence and a separate garage/residence located on the property.
Several subjects were detained without incident and a search of the property was conducted.
Officers were able to collect evidence supporting the accusations that were reported to Officer Bagby and several arrests were made.
Collected as a result of the search warrant was approximately 91 grams of Methamphetamine, Drug Paraphernalia, Baggies, and a digital scale.
The following subjects were arrested as a result of the search warrant: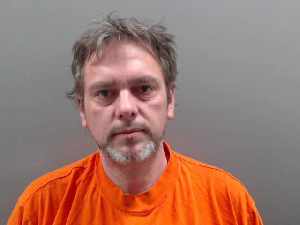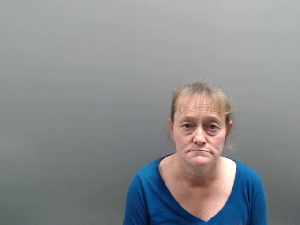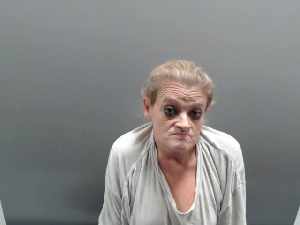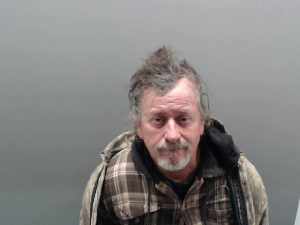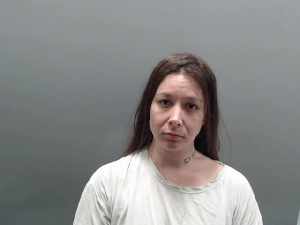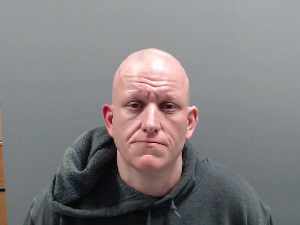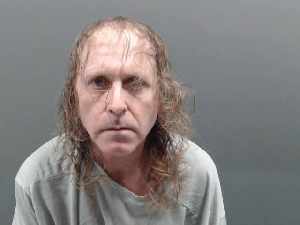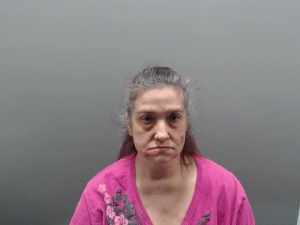 • William White, 46, Of North Vernon, was charged with Dealing in Methamphetamine over Ten grams, Possession of Methamphetamine over 28 grams, Maintaining a common nuisance, and possession of paraphernalia.
• Norma Stokes, 45, of North Vernon.
• Darlene Walterman, 55, of North Vernon.
• Troy Young, 53, of North Vernon
Were charged with Possession of Methamphetamine and maintaining a common nuisance.
• Emily Marthin, 30, of Madison, IN.
• Levi Young, 34, of Dupont, IN
• Jacob Campbell, 50, of Commiskey, IN
• Shiela Campbell, 46 of Madison, IN
Were charged with visiting a common Nuisance.
All suspects arrested and charged are considered innocent until proven guilty in a court of law.