If you missed the event, you can take unused medications to any sheriff's department.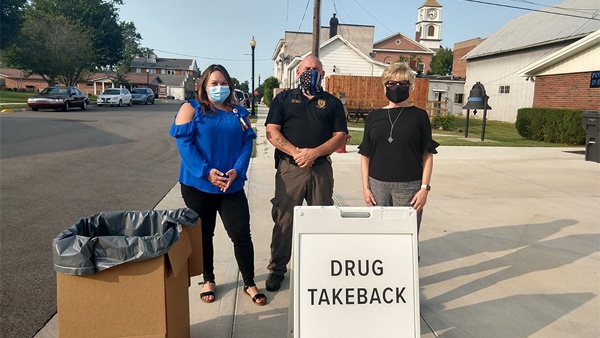 Photo by Margaret Mary Health.
(Versailles, Ind.) – Margaret Mary Health announced that they have had one of their most successful drug take-back events yesterday.
In partnership with the Versailles Police Department and Ripley County Drug Awareness Coalition, Tuesdays 3-hour event brought in more than 100 pounds of unused, expired, or unwanted prescriptions were dropped off for proper disposal.
If you missed the event, you still have the option to drop you unused or expired medications at any of the county's drop off locations: Versailles Police Department, Ripley County Sheriff's Department, or Margret Mary Health's main campus.