Possible tornado damage in Jennings and Ripley Counties
Duke Energy reported around 75 customers were without power around 8:15 in the Hanover area.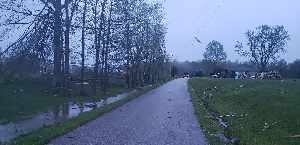 (Jennings Co. Sheriff's Department)
Jennings Co. Sheriffs Department reported three homes and several damaged near CR 400 South near Lovett and CR 25 East. Sheriff's Department are saying damage could of been from a possible tornado.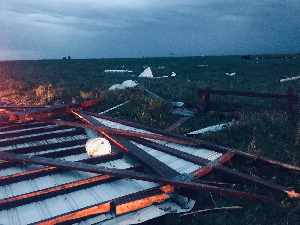 (Henry Co. KY EMS)
Henry Co. EMS reported a barn, siding and trees down off of Giltner Road just south of Smithfield.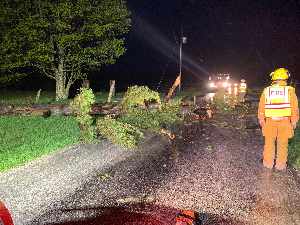 (Friendship Volunteer Fire Department)
Friendship Fire Department dispatched to the area of County Road 800 South and Lemon Road to a report of a tree in wires. Upon arrival as fairly large pine tree blew down pulling down the electric wires and closing 800 South for a period of time.
Versailles firefighters responded to C.R. 700 South, just west of Bennam for a report of a residence that had sustained severe storm damage. Fortunately, upon arrival firefighters found a residence that was unoccupied and in the process of being demolished that was damaged by the storm.
A survey team from the NWS will check today for a possible tornado in Jennings and Ripley Counties.