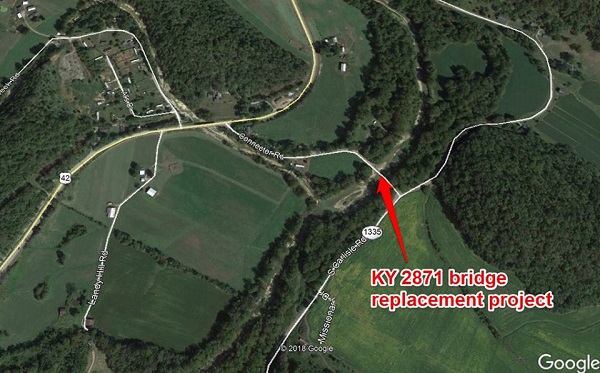 KY 2871 will be closed to traffic during construction
KYTC has awarded a contract for replacement of the KY 2871 (Connector Road) bridge over the Little Kentucky River (mile marker 0.25) in Trimble County. This bridge is located between US 42 and KY 1335 (South Carlisle Road). Construction is scheduled to begin in mid-April. Contract crews will be on site this week to remove trees and stock pile needed materials.
KY 2871 will be closed to traffic later this spring during construction. The contract allows for the road to be closed up to 100 days. Advanced notice will be provided prior to closing this route.