One firefighter hurt
Friday night Ripley Co. fire units busy with two fires in the county.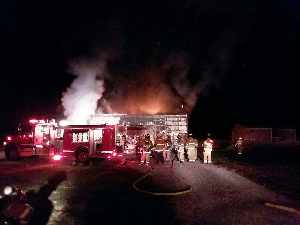 Versailles Firefighters assisted Holton VFD with a barn fire on County Road 100 South.
One firefighter was transported to Margaret Mary Hospital for evaluation.
Departments on scene were: Versailles Fire Rescue, Holton VFD, Osgood VFD, Friendship VFD, Rescue 69 & Ripley County EMS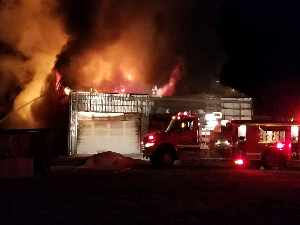 Friendship VFD was dispatched to cover for Versailles while they provided mutual aid for Holton VFD and shortly after arriving in Versailles, units 76 and 77 were dispatched to the scene of the structure fire to assist with overhaul.
.