All donations were matched by the Community Foundation and were placed into endowed funds.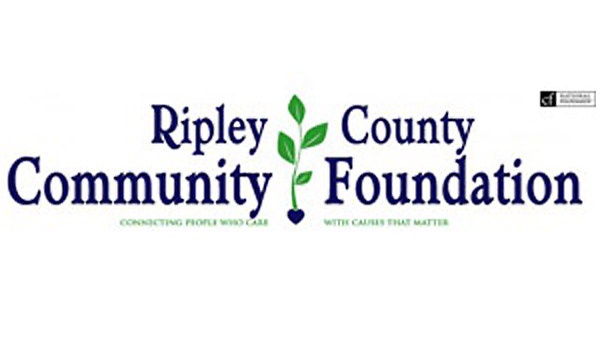 (Batesville, Ind.) - On Friday, November 6th, the Ripley County Community Foundation hosted its sixth annual Day of Giving, which raised over $90,000. All donations were matched by the Community Foundation and were placed into endowed funds, which will provide future sustainability for the municipalities, schools, and amenities across Ripley County.
"The Board of Directors and staff extend their deepest appreciation and gratitude to everyone who participated in our annual Day of Giving. These donations will allow the Ripley County Community Foundation to strengthen our communities and allow our donors to see and experience the impact of their donations," stated Amy Streator, Executive Director of the Ripley County Community Foundation.
Also during the Community Foundation's Day of Giving, $40,000 was distributed to the recipients of the 2020 Large Granting cycle. Those recipients were as follows:
$2,500.00 to Batesville Main Street to support the Women's Legacy Gathering Spacy by transforming the Bike Park in downtown Batesville;
$4,200.00 to the Batesville Police Department to purchase a portable 800 MHZ radio unit;
$5,000.00 to the Food and Growers Association to build a Community Garden in Batesville;
$4,000.00 to Kids Discovery Factory to assist with operating expenses;
$2,550.00 to the Kiwanis Student Leadership Academy to help students attend the Bradford Woods Leadership Training;
$1,550.00 to Main Street Versailles to support beautification efforts of Traffic Signal Box Artistic Wraps;
$3,500.00 to Margaret Mary Health to provide schools with Personal Protective Equipment;
$1,300.00 to the Milan '54 Historical Museum to purchase a NAV Security Camera Recorder;
$4,500.00 to Oldenburg Academy to support Capstone Projects (College & Career Readiness) in a COVID-19 world;
$2,500.00 to the Southeastern Indiana YMCA to install an outdoor gaga pit;
$3,400.00 to the Tyson Activity Center to purchase volleyball equipment; and
$5,000.00 to the Veterans of Foreign War to help with general maintenance and operating expenses.
Day of Giving was also able to provide the Community Foundation with an opportunity to support the Weekend Backsack Program via a food drive. 2,313 individual items were donated, which will be distributed across Ripley County Elementary Schools. Each individual who donated a food item to the supply drive was entered into a $500 drawing to be awarded to a qualified charity of their choice. This year's recipient was Oldenburg Academy, who will use the funding to support their Reach Program which teaches fundamentals related to College and Career Readiness.
"The generosity and support displayed by our communities has been overwhelming. Families are experiencing hardships like never before due to the current pandemic, and with that come more food insecure children that are in need of our help," noted Laura Hamilton, Program Officer of the Ripley County Community Foundation. Hamilton further stated, "Every donation, whether small or large, can make a lasting, positive impact to a child in need in our local elementary schools."
If you would like to still make a donation, or create a lasting legacy in your community, please stop in the Community Foundation's office located at 13 East George Street, Suite B, Batesville, Indiana, call (812) 933-1098, or visit our website at www.rccfonline.org.