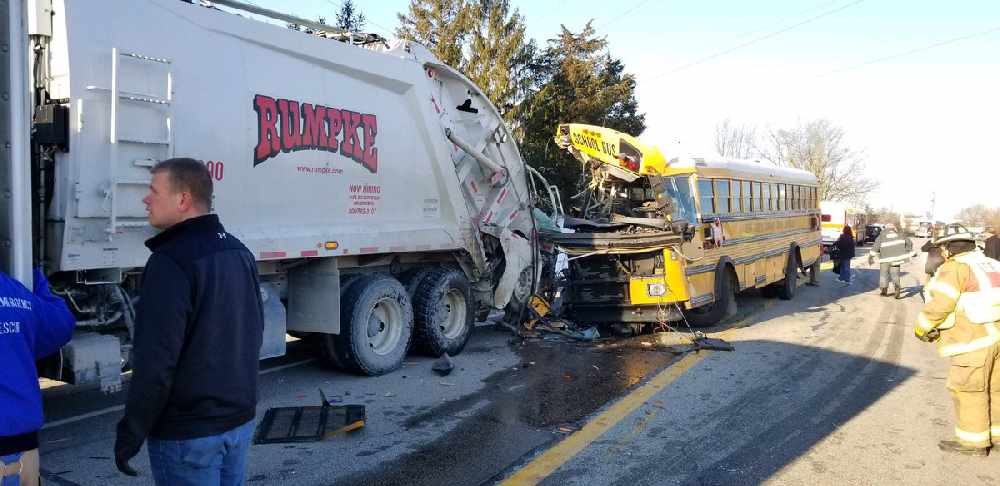 Indiana state Police photo
Students and adults hurt
Today, shortly before 8:00 am, the Indiana State Police responded to two vehicle crash on State Road 350 near Mount Sinai Road between a school bus and trash truck that sent over 20 people to area hospitals with injuries.
The initial investigation by the Indiana State Police-Versailles Crash Reconstruction Team indicated that a 2018 Mack trash truck (owned by Rumpke), being operated by Brian J. Rumpke, age 38, Cincinnati, Ohio was parked on the edge of the eastbound lane while Rumpke was picking up trash from a residence. A 2003 Thomas school bus (owned by Michael L. Hostetler but contracted with the South Dearborn School Corporation), being operated by Raymond W. Nies, age 64, Moores Hill, Indiana was traveling eastbound on State Road 350, approaching the Mack truck.
The school bus collided with the rear of the trash truck. Both vehicles came to rest in the eastbound lane of State Road 350. Brian Rumpke, who was standing outside of his vehicle, was struck by debris and sustained non-life threatening injuries. Nies sustained serious injuries. Both were transported to High Point Health in Dearborn County, Indiana for treatment. Nies was later transferred to University of Cincinnati Hospital for further treatment.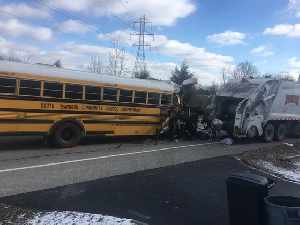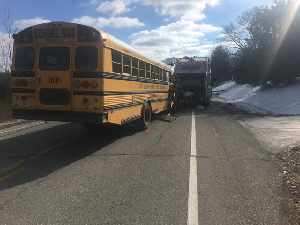 There were twenty-two students of the South Dearborn School Corporation on the school bus at the time of the crash. Those students were between 6th and 11th grades in school. Seventeen students were transported from the scene by ambulance to High Point Health for treatment of non-life threatening injuries. A 13 year old male student was initially entrapped in the bus. He was later freed from the wreckage. He was transported to High Point Health before being transferred to Cincinnati Children's Hospital with serious but non-life threatening injuries.
The four remaining students were transferred to a different bus and were transported to South Dearborn Middle School and High School. At least one of those students was later transported to High Point Health by a family member for evaluation of minor injuries.
South Dearborn Community Schools assistant superintendent Chris Tanner provided a statement on the crash:
"At approximately 8:05 AM there was an accident involving a school bus traveling on highway 350 between Moores Hill and Aurora. There were injuries during this accident and some were transported to area hospitals. Parents of students involved in this accident are being contacted. The investigation is ongoing and we will provide more information when available. If you have any questions, please contact central office at 812-926-2090."
Both Nies and Rumpke submitted to blood draws while at High Point Health although alcohol and drugs are not suspected to be factors at this time.
The Indiana State Police worked with the South Dearborn School Corporation and the Dearborn County Sheriff's Department in quickly determining the identities of all children on board and getting their families notified.
State Road 350 was closed in the area for approximately four hours for crash investigation and cleanup
Dearborn County-Troopers are on the scene of a crash involving a school bus on State Road 350 at Mt. Sinai Road near Aurora. There are injuries.

More information will be released when available.

— Sgt. Stephen Wheeles (@ISPVersailles) March 6, 2019