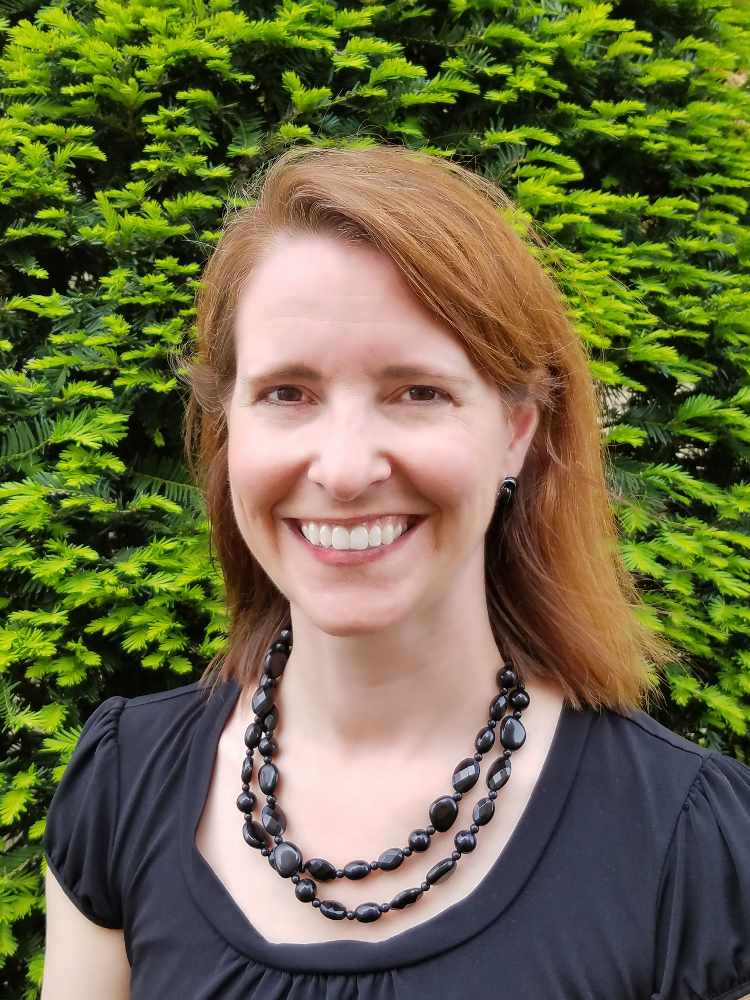 Invest in Academics
Shawe Memorial and Pope John XXIII are excited to announce the hiring of Mrs. Bethany Fewell to a new position on campus. Mrs. Fewell will be the Curriculum Director at both Shawe and Pope John covering all areas Kindergarten through 12th grade. Mrs. Bethany Fewell will be in charge of aligning all academics by grade level, vertically and horizontally, evaluating what areas are a strength and what areas need improvement. "I am proud of Shawe's and Pope John's numerous academics awards and accomplishments. I believe the addition of Mrs. Fewell will take our academics to an even higher level," said Principal, Mr. Steve Hesse.
"This is a very exciting step for our schools as we have been looking for the right person to continue to build on the great tradition of our schools and our academic success. Our goal as a school is always to try and utilize our funds in the best way possible and investing in our academics for our students and staff is always the priority," said President Phil Kahn. Some other key parts of the job will be analyzing all data, internal and state, as well as evaluating best practices in different learning methods by students, study techniques, test taking, as well as review what classes need to be offered in the future. Mrs. Fewell will also be meeting with other Catholic School curriculum specialists to discuss trends in education and learning methods for all levels.
Mrs. Fewell has been a teacher for years and spent the last 3 years as a Principal in Shelbyville and had great success. She was chosen as the 2017 Shelby County Golden Apple Educator of the Year award recently. She has been on Academic and planning committee's and has the ability to see what needs to be done in the future in the education world. "We are thrilled to have Bethany with the experience of leading her own school and now she will only enhance what we are doing academically for all grade levels. Our goal is continue to have our alumni be the leaders of tomorrow and be successful in college, life and beyond," shared President Phil Kahn.
"We believe Mrs. Fewell has the skills and ability to work closely with the teachers as well as the administration since she has been in both roles. She brings passion, knowledge and experience from a Catholic School perspective and we could not be more excited for her to join our family," said Pope John Principal Mr. Curt Gardner.
"I am very much looking forward to being at Prince of Peace Catholic Schools this year. Having been an Archdiocesan principal for the past three years at St. Joseph, Shelbyville and a Catholic school teacher at St. Mary's, North Vernon, I am excited about focusing on curriculum, instruction, and assessment at Prince of Peace Catholic Schools. My goal is to work with the dedicated staff at Pope John and Shawe to ensure that we continue to provide the quality education that Prince of Peace Catholic School is known for to meet the needs of all learners in the ever-changing world of education," said Mrs. Bethany Fewell.
"I am very much looking forward to be a part of this Catholic school community and have been very impressed with the rich traditions and history that make Shawe Memorial and Pope John XXIII so special," Fewell added.
Mrs. Bethany Fewell graduated with a Bachelor of Arts in Education from Purdue University and received a Master's Degree from Indiana Wesleyan University in the area of curriculum and instruction. She went on and earned her administrator's license in 2014. Mrs. Fewell and her husband, Chad have 3 boys, Sam (12), Nate (10), and Nick (7).