He is facing a long list of charges.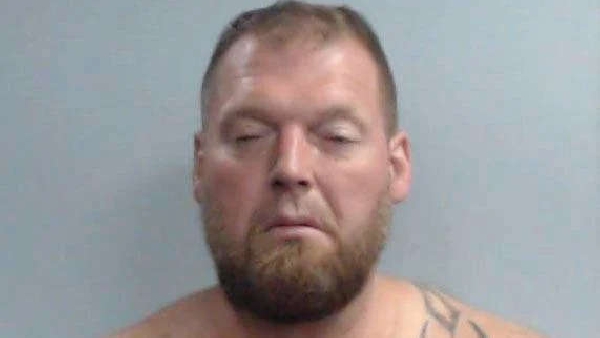 (Story Courtesy of Kentucky Today)
LEXINGTON, Ky. (KT) – The man who allegedly shot and killed Scott County sheriff's deputy Caleb Conley on Monday is lodged in the Fayette County Detention Center facing a litany of charges.
Steven Sheangshang, 45, was charged with murder of a police officer, wanton endangerment, evading police, first-degree assault, first-degree robbery, three counts of burglary, two counts of possessing a handgun as a convicted felon and evidence tampering, according to jail records.
Conley, 35, died after being shot during a traffic stop on I-75 around 5 p.m. Sheangshang fired the gun while the deputy was approaching his car. The shooter fled the scene and forced his way into a home where he pointed a gun at the homeowner and stole a van, which he drove to Lexington.
About an hour after Conley was shot, officers in Lexington were dispatched to a shooting on Georgetown Road and found a male victim who said another man shot him and stole his vehicle, according to police.
Police said they used a license plate reader system, traffic cameras and other information to locate the stolen vehicle and then found the suspect at a nearby home. They also found a gun in the trash can.
Sheangshang was named Bluegrass Crime Stoppers wanted person of the week May 18. Police said he burglarized a garage and was additionally arrested on two burglary warrants.
He was booked into the jail early Tuesday morning and will be arraigned Today