Winter Weather Advisory South of river



Whose Ready For Snow????
Jefferson, Switzerland, Ripley, Jennings and Scott Counties will be under a WINTER STORM WARNING tonight through tomorrow.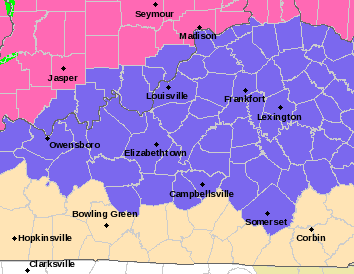 Carroll, Trimble, Gallatin and Owen will be under a WINTER WEATHER ADVISORY.
Counties north of the Ohio River could see four plus inches of snow and counties south up to four inches along with possible freezing rain.