Sectionals get underway Oct 3 at various sites around the state
BOYS SECTIONAL 28 AT BATESVILLE / MADISON OPENS AGAINST RUSHVILLE IN MATCH 1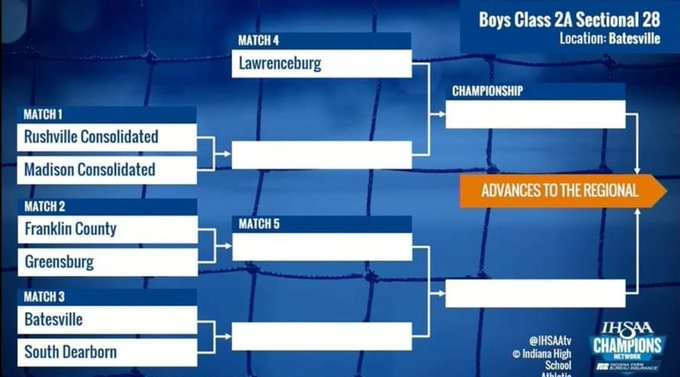 BOYS SECTIONAL 45 AT JAC-CEN-DEL / SOUTHWESTERN OPENS WITH MILAN IN MATCH 1 SWITZERLAND COUNTY PLAYS JCD IN MATCH 2 AND SOUTH RIPLEY PLAYS RISING SUN IN MATCH 2 SHAWE PLAYS THE WINNER OF MILAN/SW IN MATCH 4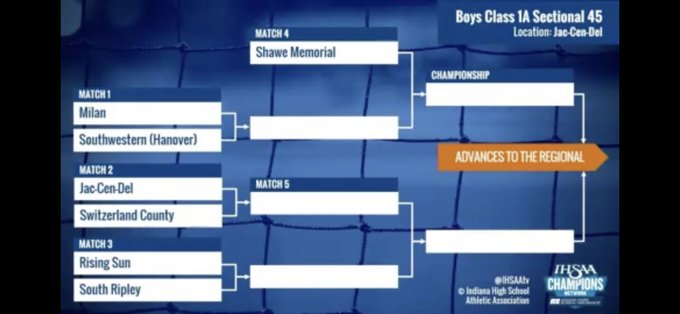 SECTIONAL 28 AT SOUTH DEARBORN / MADISON PLAYS FRANKLIN COUNTY IN MATCH 4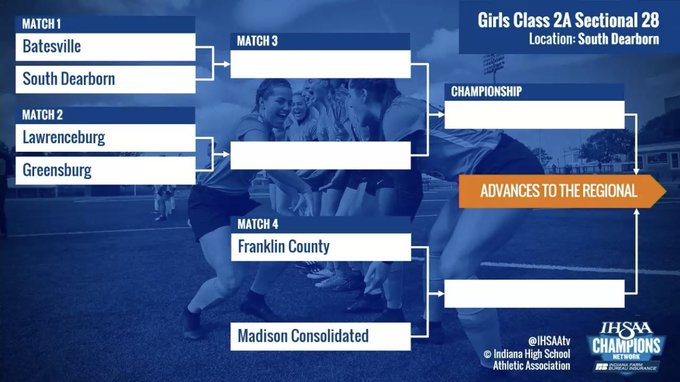 GIRLS SECTIONAL 45 AT MILAN / SWITZERLAND COUNTY PLAYS MILAN IN MATCH 1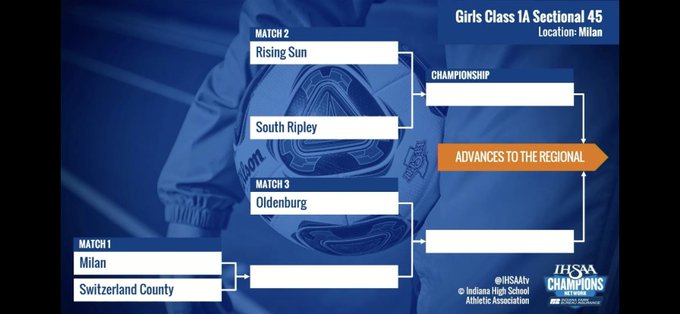 GIRLS SECTIONAL 46 AT TRINITY LUTHERAN / SW PLAYS HOST TRINITY LUTHERAN IN MATCH 1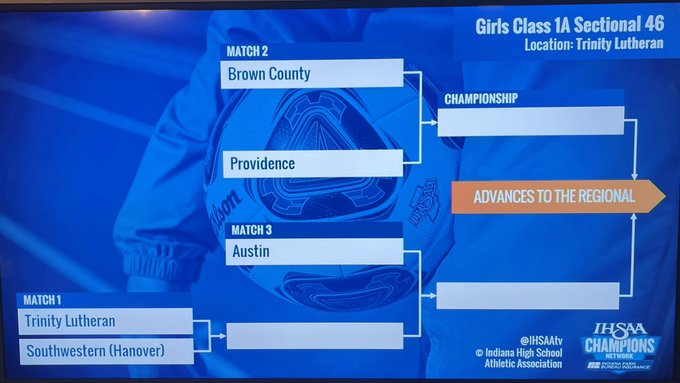 A record number of teams will compete in both tournaments with 305 boys teams and 273 girls teams.
Both tournaments will mirror each other beginning with 16 sectionals in each of three classes running October 3-8. Regional semifinals with be played October 12-13 with regional championships being held on October 15.
This is the second year that a mid-week regional semifinals match will be played on the home field of one of the sectional winners. This year, the winners of the even numbered sectionals will host a regional semifinal match. All regional championship matches will be played at a pre-determined site.
Semi-states are Saturday, October 22 at four sites with the winners advancing to the state championship matches on October 28-29 at Michael Carroll Stadium at IUPUI in Indianapolis.