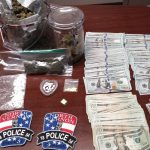 Photo courtesy of North Vernon Police Department
North Vernon Police
Six people were arrested Saturday by North Vernon Police after an overdose was reported in the 400 block of Fourth Street in North Vernon.
The victim had already been treated with Narcan, soon recovered and refused further treatment.
Police noticed drug-related items out in plain view in the home including compressed marijuana and a prescription only Xanax tablet.
Five people in the home were taken into custody and a search warrant was issued for the home. Police, along with North Vernon police dog Zobi, discovered large amounts of marijuana, prescription pills, heroin, and drug paraphernalia. They also seized nine firearms and $20,000 hidden in a mattress.
A sixth person was arrested after the search warrant was served.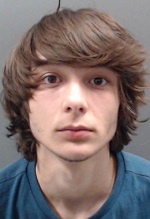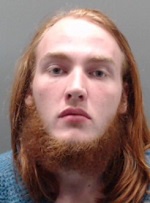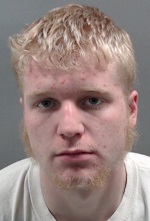 Photo courtesy of North Vernon Police
19-year-old Brandon Brown, 20 year old Bladen Jayne and 19-year-old Darrell Nelson are facing the most serious charges including dealing in a controlled substance, legend drugs and marijuana and maintaining a common nuisance, along with possession of drug paraphernalia and possessing alcohol as a minor.
Also arrested were:
19-year-old Zion Phillips, of North Vernon: Visiting a common nuisance.
20-year-old Devin Cross, of North Vernon: Visiting a common nuisance and a legend drug violation.
A 16 year old girl: Visiting a common nuisance.