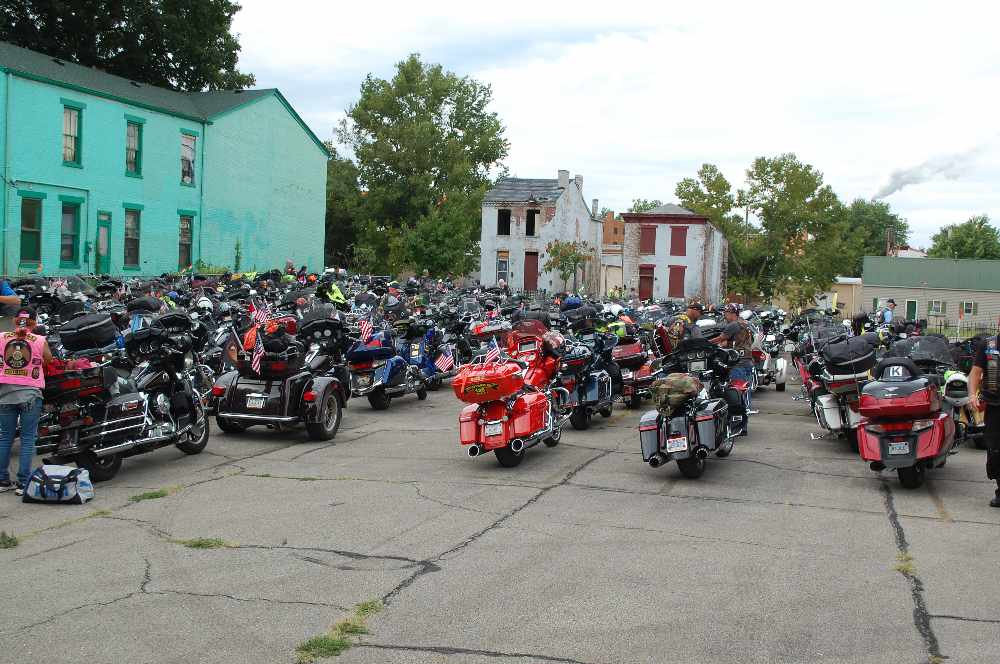 More than 200 American Legion Riders come to town
More than 200 motorcycles and over 300 riders, volunteers, workers help make this annual run a success. The Legacy Run supports the Legacy Scholarship which helps families of fallen soldiers and extremely disabled Veterans.
The Legacy Run, which raises money for the American Legion Legacy Scholarship Fund, departed from AMerican Legion Post 347 in Lady Lake FL on August 18, arrived this morning around 11:40am to Madison American Legion Post 9 for lunch. They were making their way up to the Veterans Memorial Cemetery on Madison's Hilltop then on to the National American Legion HQ in Indianapolis. Throughout their ride, they have made stops in Georgia, North Carolina, Virginia and Kentucky.
The 2018 Legacy Run raised a record $1.3 Million for the Legacy Fund. That was the fifth year in a row the ride had raised more than $1 Million. The fund provides college assistance for the children of US Military personnel killed on active duty on or after September 11, 2001, along with children of post 9/11 veterans with a combined VA disability rating of 50% or higher.
If you'd like to learn more about the Legacy Scholarship Fund, The Legacy Ride or how to donate. visit www.legion.org