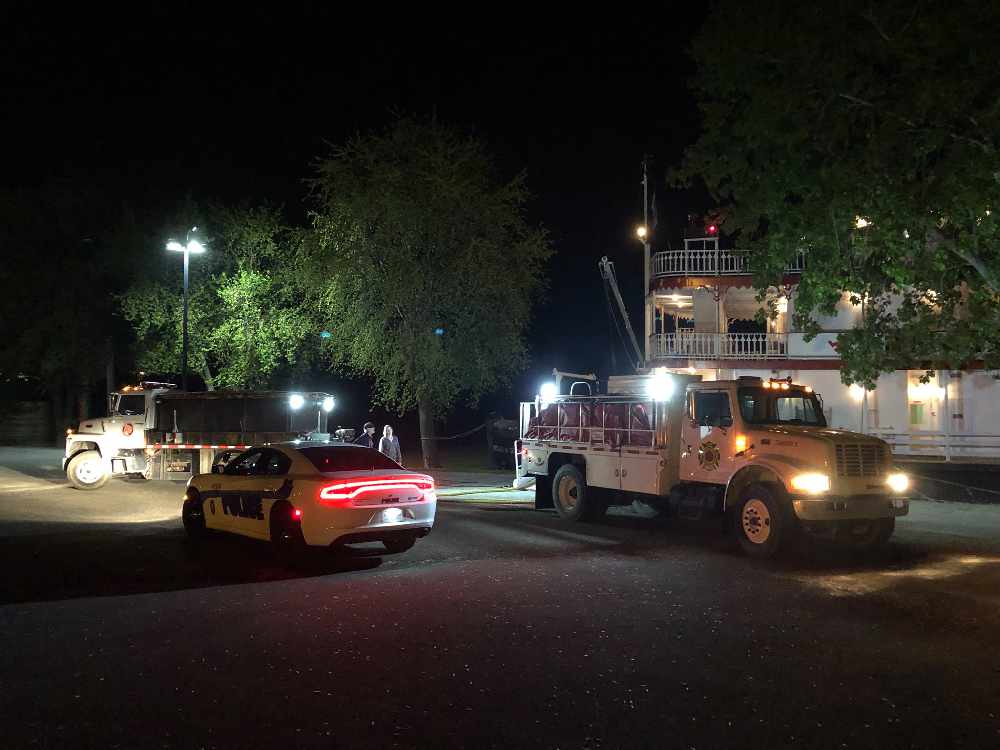 Jeff Craig Fire Department photo
On it's way to Louisville for the Great Steamboat Race
The Jeff Craig Fire Department responded to Ogle Park last evening to assist the Belle of Cincinnati.
A valve issue caused them to lose the on board fresh water and tankers were used to fill 8000 gallons.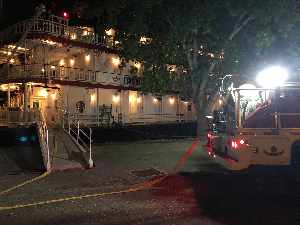 (Jeff Craig Fire Department Photo)
Without assistance the Belle and it's 200 passengers would not been able to continue their voyage to Louisville.
The vessel was in route to Louisville to take part in the Kentucky Derby Great Steamboat Race tomorrow.