14 have filed to run against current governor Andy Beshear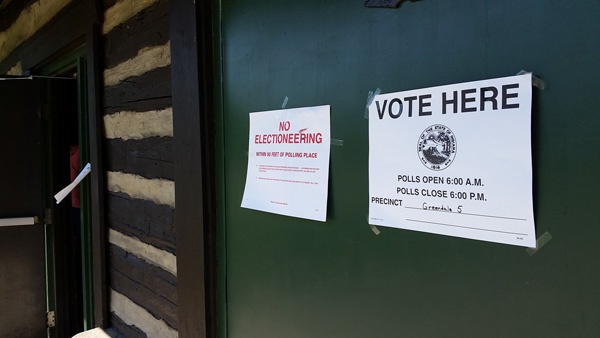 (Story Courtesy of Kentucky Today)
For those wishing to appear on the May primary election ballot for Kentucky's Constitutional offices, the deadline was Friday afternoon at 4 p.m., and it turned out to be a very unusual final day.
There were several others who did file papers Friday, each candidate and what they are running for is listed below:
Governor: (Each party's nominee will name their running mate after the primary.)
--Democrats (3): Andy Beshear (incumbent), Peppy Martin and Geoffrey M. "Geoff" Young.
--Republicans (12): Daniel Cameron, Jacob Clark, David O. Cooper, Kelly Craft, Eric Deters, Bob Devore, Mike Harmon, Alan Keck, Dennis Ray Ormerod, Ryan Quarles, Johnny Ray Rice and Robbie C. Smith.
Secretary of State:
--Democrats (1): Charles "Buddy" Wheatley
--Republicans (3): Michael Adams (incumbent), Stephen Knipper, and Allen Maricle.
Attorney General:
--Democrats (1): Pamela Stevenson
--Republicans (1): Russell Coleman
State Auditor:
--Democrats (1): Kimberley "Kim" Reeder
--Republicans: (2): Allison Ball and Derek Pettys
State Treasurer:
--Democrats (1): Michael Bowman
--Republicans (3): Andrew Cooperrider, Mark H. Metcalf and O.C. "OJ" Oleka.
Agriculture Commissioner:
--Democrats (2): Sierra J. Enlow and Mikael Malone
--Republicans (2): Richard Heath and Jonathan Shell
Note that incumbent Attorney General Daniel Cameron, State Auditor Mike Harmon and Agriculture Commissioner Ryan Quarles, the last two of whom were term limited, are all running for Governor, and Allison Ball was term limited as Treasurer.
Kentucky's Primary Election Day is Tuesday, May 16.