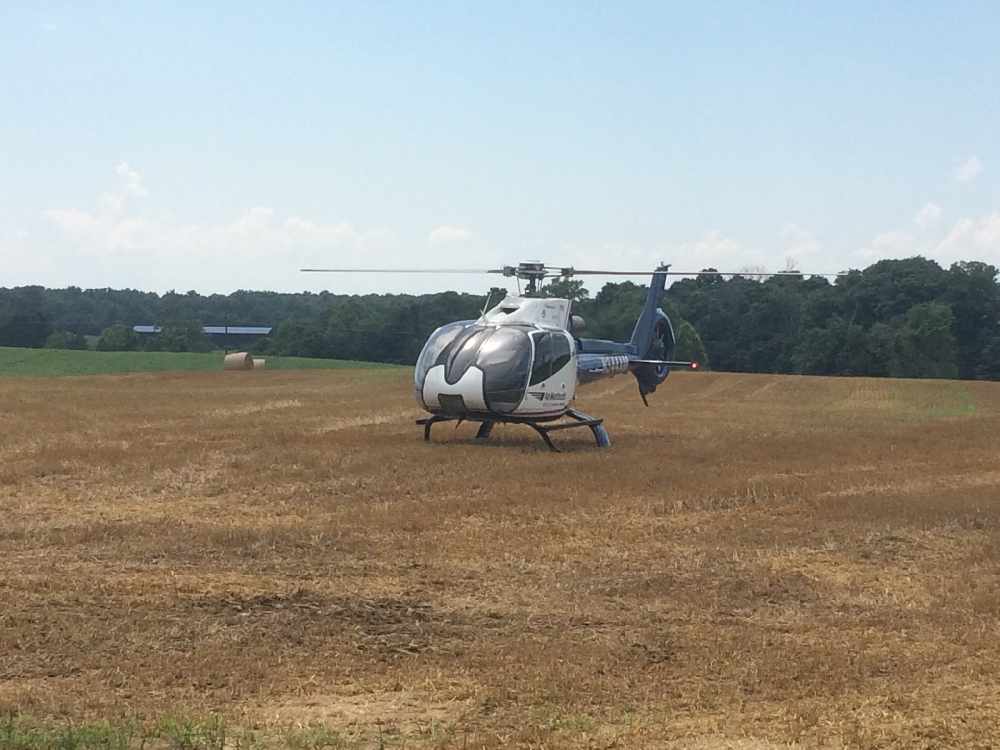 Hit by Jefferson Co. teen
A medical helicopter flew a motorcycle rider from the scene of a crash in Ripley County on Saturday, August 31.
The wreck happened at around 10:17 a.m. at the intersection of U.S. 421 and County Road 200 South, near Versailles, according to the Ripley County Sheriff's Office.
Deputies say a 2002 Chevrolet Avalanche drive by Cameran P. Copeland, 19, of Madison, was traveling west on CR 200 South when she failed to yield the right-of-way to Dwight E. Jolly, 53, of Versailles, who was traveling south on U.S. 421 operating a 2008 Harley Davidson motorcycle.
When the two vehicles collided, Jolly was ejected from his motorcycle.
Jolly was wearing a helmet. He was airlifted from the scene and flown to University of Cincinnati Medical Center for treatment of internal injuries.
Copeland and her three others in her vehicle were not injured.
The accident is currently under investigation by the Ripley County Sheriff's Office, which was assisted at the scene by Versailles Fire Department, Ripley County Medic, Ripley County EMS and Indiana State Police.