The No.1 thing that we can do to get through this is to get vaccinated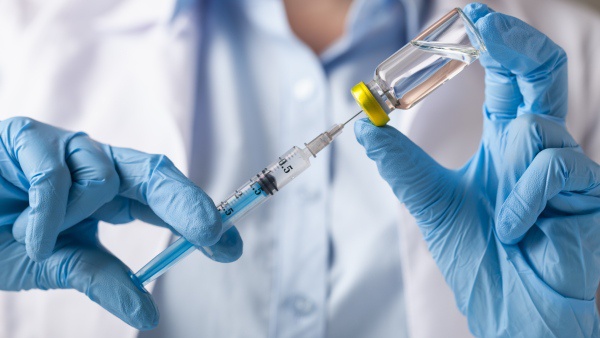 (File)
FRANKFORT, Ky. (KT) – COVID-19 continues its deadly onslaught in Kentucky, with the delta variant resulting in more sickness and even death among younger people, compared with the start of the pandemic some 18 months ago.
State public health officials say from March 2020 to May 2021, before the delta variant was dominant in the United States, 74% of COVID-19 deaths in Kentucky were among those 70 and older, and 98% were among those 50 and older. From June 2021 to Sept. 15, 2021, once the delta variant became dominant, the share of younger COVID-19 patients dying increased significantly. During that time, 48% of COVID-19 deaths in Kentucky were among those 70 and older, and 88% were among those 50 and older.
"The No.1 thing that we can do to get through this is to get vaccinated," said Gov. Andy Beshear during a Thursday press conference at the Capitol. "I think the tough conversations we're having with those we love who may be hesitant to get the vaccine are making a difference, but we need a lot more of those conversations."
As of Thursday, Kentucky has 93 total adult ICU beds empty. Out of 96 Kentucky hospitals, 66 are experiencing critical staffing shortages.
"Within the last month or so, we've been seeing 20-year-olds and 30-year-olds and 50-year-olds come in and within 24 to 48 hours they die," said Dr. Traci Sanchez at Kings Daughters Medical Center in Ashland. "Families are angry. They're lost. Patients are lost because they know they're dying. It's hard to tell someone who is 40 years old that they're going to be dead within 24 hours and there's nothing we can do."
On Thursday, 4,891 new cases of COVID-19 were reported to state public health officials. That brings the pandemic total to 644,578.
There were also 62 more deaths attributable to COVID, which means 8,206 Kentuckians have lost their lives due to the coronavirus.
The state's positivity rate on Thursday was an even 13%, based on a seven-day rolling average of tests versus positive results. That is down slightly from the 13.02% reported on Wednesday.
The daily hospital census had mixed news on Thursday. There were 2,452 Kentuckians hospitalized, down 50 from Wednesday. However, the number in the ICU rose by 19 patients to 667, and 448 on a ventilator was 12 more than the previous day.
Gov. Beshear is expected to have an update on the COVID situation Monday afternoon.