The thefts occured in Jefferson and Jennings Counties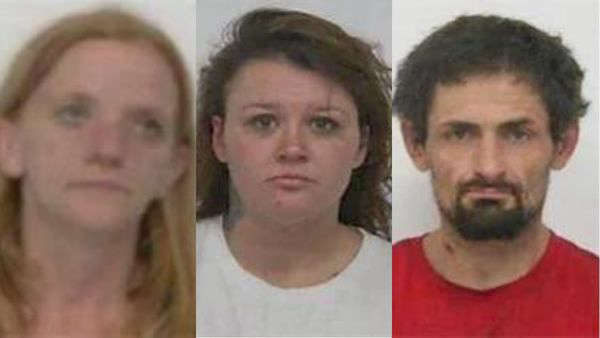 Jennings County Sheriff's Office Deputies Sgt. Thomas Mellencamp, Deputy John Amis and Reserve Deputy Steve Marsh were dispatched to a call of a burglary in progress in the 1100 Block North County Road 75 East on Thursday evening. Upon Deputies arrival they located Mary Wood (36 of Austin, Indiana) and took her into custody on the preliminary charge of possession of stolen property.
During the investigation, Deputies discovered a Honda Talon UTV that had been reported stolen earlier that day, a stolen truck from Austin, Indiana, a stolen trailer and a stolen zero turn lawn mower that had been reported stolen out of Jefferson County.
Further investigation led Deputies to a property in the 3200 Block South on County Road 600 East. During that investigation a stolen camper, a stolen 26-foot enclosed trailer, 4 stolen utility trailers, a stolen side by side and several thousand dollars' worth of stolen tools were located.
While searching the property, a vehicle matching the description of a suspect vehicle drove through the area. Sgt. Mellencamp attempted to initiate a traffic stop on the vehicle and it fled at a high rate of speed initiating a pursuit. The vehicle stopped after a short time as other deputies arrived in the area. The driver of that vehicle, Jeremy Toppe (32 of Seymour) and a female passenger Kristin Prewitt (26 of Seymour) were taken into custody. During the investigation of the traffic stop, it was learned that they were involved in some of the burglaries. They were taken into custody and are currently being held in the Jennings County Jail on a $60,000 bond on the preliminary charges of burglary.
Currently, four burglaries in Jennings County have been solved as well as the out of county burglaries and thefts. The estimated amount of recovered items exceeds $100,000.00.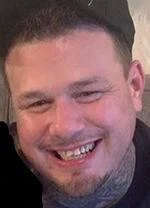 Ryan Beeman pictured above
Deputies are still actively investigating this case. Deputies are currently trying to locate Ryan Beeman (39 of North Vernon). Deputies believe Beeman is involved in several of the burglaries. Ryan is described as a White Male, 5'10" tall, approximately 215 pounds, with Brown Hair and Brown Eyes. Mr. Beeman has tattoos covering his arms, neck, and a large portion of his body.
Sheriff Kenny Freeman states that he is happy to get the property back to the owners and that the Jennings County Sheriff's Office will be relentless in bringing all individuals involved to justice.
Please consider Ryan Beeman to be dangerous and do not approach. If you have any information on the location of Ryan Beeman, please contact Jennings County Central Dispatch at 812-346-4911.