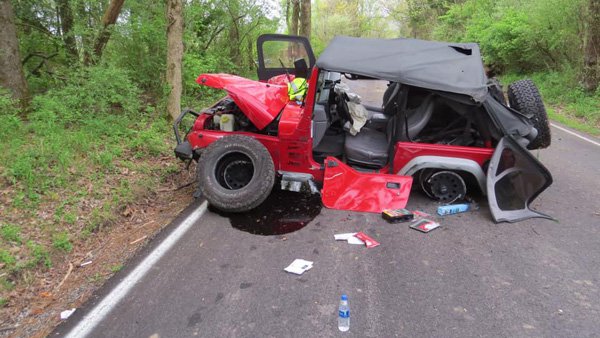 Driver arrested for alcohol
Wednesday morning at approximately 9:33 a.m. the Ohio County Sheriff's Office was dispatched to a rollover accident that occurred on Milton Bear Branch Road near Raisor Hill Road.
Upon the deputy's arrival he observed a red Jeep that had rolled. The driver was identified as William Feckter age 20 of Cincinnati, Ohio.
Feckter stated that he swerved to miss a deer causing his vehicle to roll. Feckter was wearing his seatbelt and reported no injuries from the accident.
During the investigation the deputy was able to determine that Feckter's blood alcohol level was .205. Feckter was arrested and transported to the Dearborn County Jail on the charges of Operating While Intoxicated (Endangerment), Operating While Intoxicated BAC of .15 or above, and Illegal Possession of Alcohol by a Minor. Feckter is being held at the Dearborn County Law Enforcement Center.
The Ohio County Sheriff's Office would like to remind the public, the fact that a person has been charged with a crime is merely an accusation, and the defendant is innocent until proven guilty.