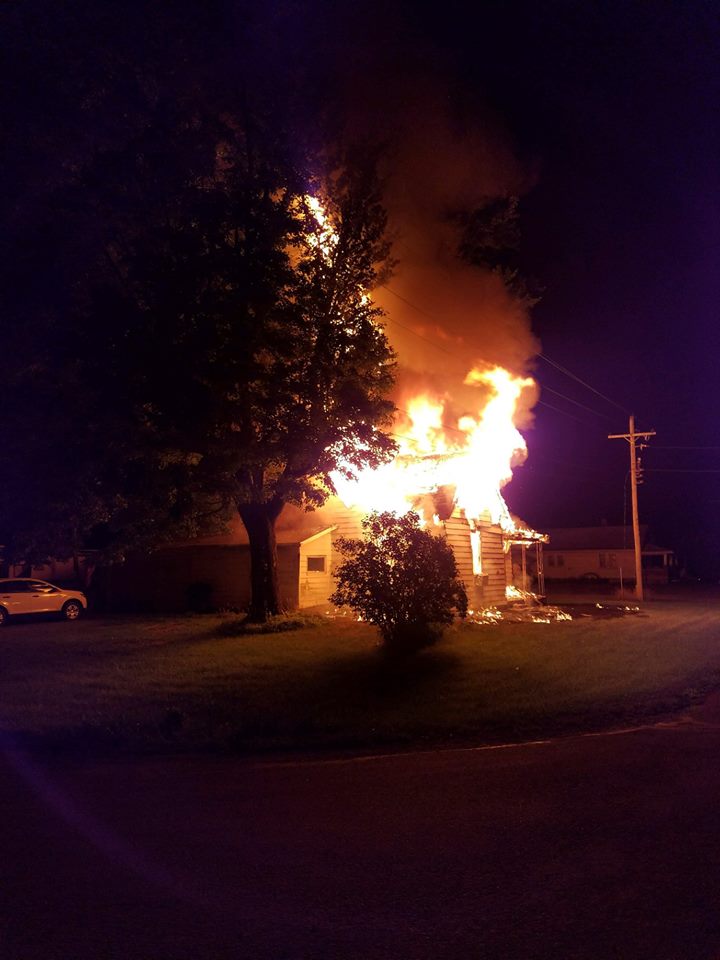 Versailles Fire Rescue Photo
A man died and a woman was injured in the fire
An electrical problem has been pegged as the cause of a Ripley County house fire which claimed a man's life and injured a woman.
The deadly fire was reported just before 4:30 a.m. Wednesday at a home along U.S. 421 near West County Road 800 South. It was fully engulfed when firefighters arrived.
"They were having electrical issues in the home," says New Marion Volunteer Fire Department Chief Charlie Meisberger. "They lost power in part of the home the night before."
A woman in the home was awake when the fire started. She managed to get out of the burning home, however, a man who was still sleeping was not about to get out of a room near where the fire originated. Meisberger was unsure if the home had properly working smoke alarms.
The man died at the scene. The woman was taken to Margaret Mary Health in Batesville to get checked out, Meisberger said.
The names of the victims have not been released. The Ripley County Coroner's Office could not be reached Thursday.
The Indiana State Fire Marshal and New Marion fire investigators have ruled the cause as electrical and accidental.
Wednesday's fire marks the first ever fire fatality in the history of the New Marion Fire Department, said Meisberger. The small, volunteer department was established in 1972.
Firefighters from New Marion, Versailles, Friendship, Osgood and Madison Township were on the scene until after 10:00 a.m. Wednesday.