Man is facing between 20 and 40 years in prison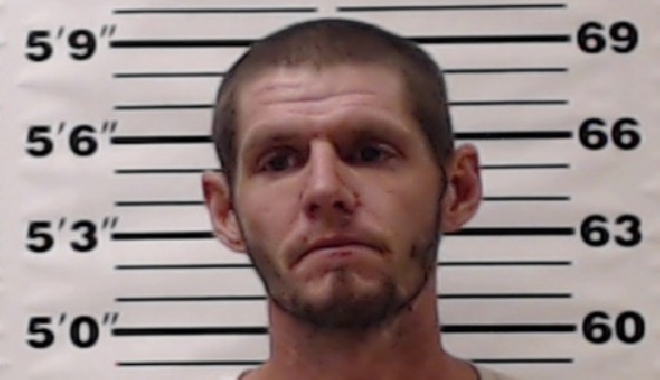 Madison, Indiana (June 11, 2021) - A Madison man is facing between 20 and 40 years in prison after being found guilty of Level 1 felony neglect of a dependent in the 2018 death of his infant son.
An autopsy found that the 3-month-old had a toxic level of methamphetamine in his system at the time of his death. The jury trial of Deven G. Frisque, 34, began Monday in Jefferson Circuit Court and the state finished presenting evidence Wednesday. The jury deliberated for eight hours before rendering the verdict.
Jefferson County Prosecutor David R. Sutter said the case was the result of outstanding effort and work by many. He and Chief Deputy Prosecutor Melissa Campbell represented the State of Indiana at trial. Sutter said the excellent work by law enforcement played a key role. He thanked Indiana State Police Detective Pete Tressler, ISP Crime Scene Investigator Merritt Toomey, Madison Police Dept. Officer Josh Nolan, former MPD and current Jeffersonville officer Phillip Wimpee and Jefferson County Coroner Rodney Nay for their testimony during the trial.
The trial also featured testimony from a Dr. Thomas Sozio, forensic pathologist, and Sheila Arnold with the Indiana State Department of Toxicology. "Infant deaths are always difficult cases, particularly for our first responders. I would also like to sincerely thank DCS, all of the first responders who showed up on scene, and dispatchers who took the initial calls," said Sutter.
The baby's mother, Tara L. Savage, 26, previously entered a plea agreement. She pled guilty to Level 1 felony neglect of a dependent resulting in death and was sentenced to 24 years, all to be served at the Indiana Department of Correction. On July 15, 2018, Savage awoke when a friend knocked on the door of the family's Presidential Estates apartment around 2 p.m.
The probable cause affidavit states she found the baby, on the sectional sofa, facedown and unresponsive. Officers that arrived on scene reported the baby to be purple and cool to the touch. Frisque told officers he last saw his son alive around 5 a.m. when he saw Savage giving him a bottle. He said he had taken Suboxone, a drug used to treat narcotic dependence, which knocks him out.
During the course of the investigation, Savage and Frisque were tested for drug use. Both had illegal drugs in their systems, including methamphetamine. A toxicology report on the baby showed levels of methamphetamine in his blood. The cause of death was determined to be acute methamphetamine ingestion, and the manner of death was homicide. Also in the apartment at the time was Savage's daughter who was then 6 years old. Frisque will now face the sentencing phase of the trial, scheduled for July 6, 2021 at 1:30 p.m.