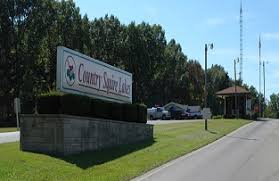 Isolated incident, public not in danger
On Friday, investigators from the Jennings County Sheriff's Office and State Fire Marshal's Office were at fire scene in Country Squire Lakes near the boat docks. Investigators are trying to determine the cause of an early morning vehicle fire where a male subject received burns. Investigators do suspect foul play.
The victim's name has not been released pending notification of his family. The victim was transferred to an Indianapolis Hospital where he is currently receiving treatment for his injuries.
The Jennings County Sheriff's Office has determined this was an isolated incident and at no time was the public in danger. More information will be released as the investigation progresses.