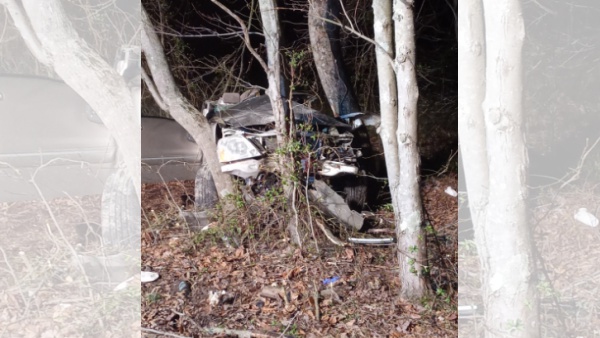 Driver flown to Louisville after extraction
At about 1140pm Friday Night Central Dispatch received a 911 call regarding a medical emergency on Dawson Smith Rd approximately 1/2 mile from Hwy 7. Madison Township Fire Department responded to the area. Upon arrival MTFD Chief requested additional units due to the emergency being a single vehicle accident with entrapment. City of Madison, Clifty 6 was dispatched for extraction of the driver. After nearly 30 minutes, the driver was extracted and flown to a Louisville Hospital by Kentucky 11. The accident is under investigation by the Jefferson County Sheriff's Dept.
Madison Twp Fire along with Rykers Ridge, City of Madison Clifty 6, KDH EMS, and Kentucky 11 responded to scene along with officers from Hanover Police Dept, Jefferson County Sheriff's Dept.