The governor's race was declared over early after Holcomb got out to a big lead.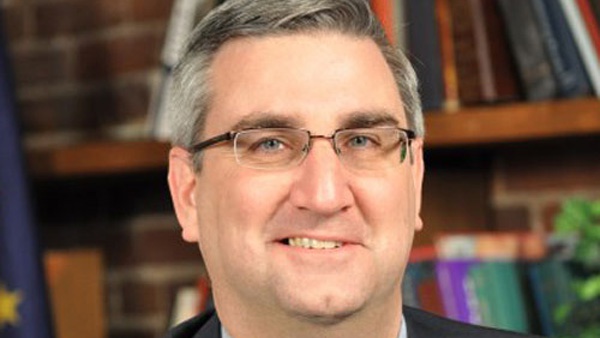 (Indiana, Ind.) – Election results are being finalized, and winners are being declared in the State of Indiana.
Incumbent Republican Governor Eric Holcomb has been declared the winner of the state's gubernatorial race and will be serving the Hoosier state four more years.
As of Wednesday morning, 31.5 percent of Indiana's precincts have reported, Governor Eric Holcomb holds a substantial lead over Democrat Woody Myers and Libertarian Donald Rainwater.
Holcomb has received 885,345 votes (61.8 percent) to Myers' 346,540 votes (24.2 percent) while Rainwater has received 201,236 votes (14 percent), according to the Indiana Election Division.
Indiana's new Attorney General will be Republican Todd Rokita, who is currently leading Democrat Jonathan Weinzapfel 66 percent to 34 percent in the polls.
Rokita will succeed Curtis Hill.
State Senator Jean Leising (R-Oldenburg) was unopposed in the General Election, as did State Representative Randy Frye and Steve Davisson.
In the run for state representative in District 66, Republican Zach Payne won declared the winner over representative Terry Goodin.
For more information visit www.enr.indianavoters.in.gov or visit WIKI Country 95.3 Indiana Votes Page.