Charges related to 2019 incident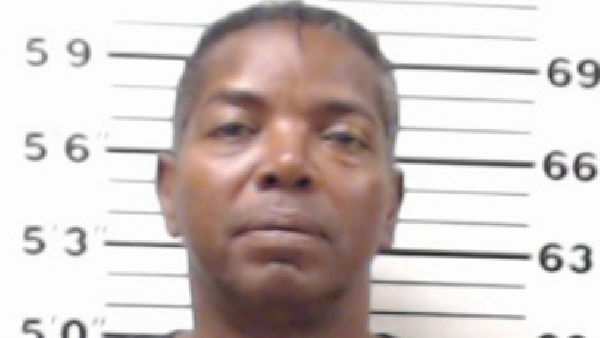 (JCJ)
A Hanover man has been convicted on four charges related to a 2019 incident in which he attacked his girlfriend at the time.
Richard Dale Talbott, 57, was convicted by a Jefferson Circuit Court jury this week. He was found guilty of:
-Criminal confinement, a Level 3 felony,
-Aggravated battery, a Level 3 felony,
-Domestic battery, a Level 6 felony, and
-Strangulation, a Level 6 felony.
Talbott was also found to be a habitual felony offender.
Talbott represented himself in the trial.
Jefferson County Prosecutor David R. Sutter said, "This was a vicious, violent attack, and I'm relieved the jury convicted Mr. Talbott. He has a long history of violent behavior, and he terrified the woman in this attack."
Sutter said he was pleased with the outcome of the trial, crediting Chief Deputy Prosecutor Melissa Campbell and Deputy Prosecutor Lynda Robison for their work in prosecuting the case. He also thanked the Jefferson County Sheriff's Office for their assistance throughout the trial.
Sutter said testimony for several expert witnesses was key. Those witnesses included Caryn Burton with ICADV and Dr. William Smock. Prosecutor Sutter thanked Indiana State Police Detective Nate Adams, Hanover Chief of Police Shane Caldwell and former Hanover PD Reserve Officer Gary Rowlett for their work as well.
The incident occurred Oct. 28, 2019. Police were called for a domestic violence report the following day. The victim said Talbott had assaulted her, strangling her to the point that she almost passed out. Talbott would not let her leave. She had a sore throat and marks on her face and neck.
The woman, who was dating Talbott, said he became angry when she decided to leave due to his behavior. As she tried to run out of the house, she said Talbott grabbed her around the throat, pinning her to the ground. Talbott spoke abusively to the woman, threatening to kill her, and continuing to choke her. The woman told police she believed she would die.
Talbott eventually released his grip and let her get up and use the bathroom. However, he isolated her in the bathroom, issuing further threats and shoving her against the tub.
Talbott refused to allow the woman to leave, but eventually wanted to go to the liquor store. The woman told police she knew that was her chance to escape. She waited until Talbott went inside, then drove away.
When police went to Talbott's home later, he denied all the allegations, saying he did not touch or physically harm the woman.
Talbott's criminal history includes several convictions for battery, dating back to 1986, domestic battery and being a felon in possession of ammunition.
"Mr. Talbott has clearly demonstrated that he is a dangerous and volatile man," said Prosecutor Sutter. "I am grateful the victim in this case no longer has to be in fear of him, and I'm glad he will be in prison where he won't be able to harm another woman."
Talbott is scheduled to be sentenced Nov. 8.