It is important to follow their guidelines and work with them to identify other residents who may be at risk.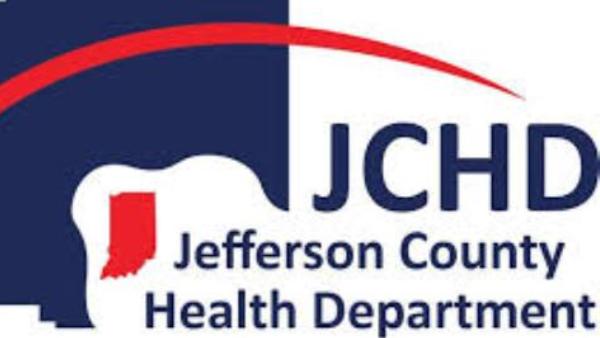 (Madison, Ind.) - Jefferson County's current COVID positive case count stands at 517 at the time of this press release. We have had an additional 99 positive COVID cases reported this past week. 278 cases are considered active cases, meaning they are still in their isolation period or still having symptoms. District 9 hospitalization rates have continually risen this past week. You can find more statistics at www.coronavirus.in.gov.
As we stated last week, and we will continue to repeat ourselves, we ALL as individuals, business owners, community leaders, need to do our part to ensure the safety and prosperity of Jefferson County, if positive cases and hospitalizations continue to increase we may be pushed back to stage 4 or 4.5.
We are working hard with our schools to keep them open. We have had two schools make the decision to switch to virtual learning for a short period of time, we fully support this decision. Other schools have been able to weather storms, for now. We can get these students back into the classrooms if we all do our part.
We have the tools right at our fingertips to slow this spread down.
Social distance from those outside your household
Mask up indoor public spaces regardless of social distancing and outdoor public spaces if social distancing cannot be achieved.
Avoid large crowds (indoors and outdoors)
Stay home if you are sick.
Handwashing and hand sanitizing.
Quarantining of close contacts is also a way we can slow the spread, if you are contacted by an Indiana Department of Health contact tracer or a Jefferson County Health Department staff member, please answer the call. It is important to follow their guidelines and work with them to identify other residents who may be at risk.
If you have been identified as a close contact please follow these guidelines:
Stay home for 14 days after the last exposure to a person with COVD-19

Try to maintain a 6-foot distance from other household members
Use separate restrooms if possible

Avoid travel
Wash hands frequently
Wear a facemask when around others
Monitor yourself for symptoms
Seek testing

Negative tests does not remove you from the 14 day quarantine early
We have several testing opportunities available to Jefferson County residents. Most of these sites are free of charge testing.
King's Daughters' Hospital Convenient Care, 443 E Clifty Drive, Madison, IN 812 273- 5372 you can pre-register online for your test at https://scheduling.coronavirus.in.gov/
Optum/LHI testing site, 208 W Main Street, Madison, IN 47250 888-634-1116, you can pre-register on line at https://lhi.care/covidtesting
King's Daughters' Hospital Isolation Clinic, 1373 E St. Rd. 62 Madison, IN 812 801- 8010
PMC Urgent Care, 311 Clifty Drive, Madison, IN 82 274-2742
CVS Pharmacy, 500 Clifty Drive, Madison, IN 812 273-2117
If you have any further questions please feel free to contact the Jefferson County Heath Department at 812 273-1942.