Shooting took place in December 2022 in Madison Precision Parking Lot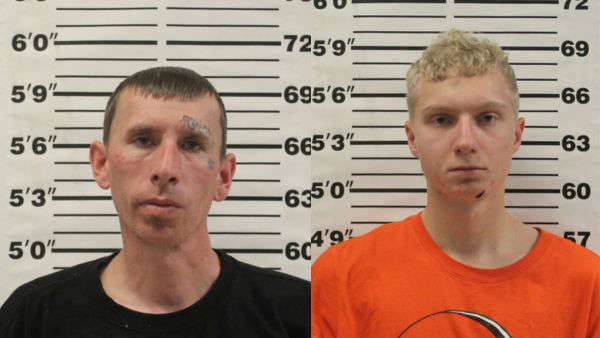 Jefferson County, Indiana (October 2, 2023) – One Jefferson County man has been convicted and will be sent to the Indiana Department of Corrections following his guilty plea in Jefferson Circuit Court for Voluntary Manslaughter. Another Jefferson County man is scheduled to be sentenced on November 8, 2023, for his role in the shooting.
Matthew Redd entered a guilty plea on August 30, 2023, and was sentenced on September 18, 2023, to 30 years all executed at the Indiana Department of Correction. Christian Kennedy entered a guilty plea on September 22, 2023, and is scheduled to be sentenced to 25 years on November 8, 2023.
"In a tragic act of violence, Redd and Kennedy took the life of Justin Hall", stated Jefferson County Prosecutor David Sutter. "Redd confronted Hall and engaged in a physical altercation and Kennedy chose to escalate matters by bringing and discharging a firearm. They have both admitted their responsibility in the death of Justin and have been held accountable for their actions."
On December 29, 2022, Kennedy called 911 and reported that he had been in a fight and that he had used his firearm and shot an individual. Redd informed law enforcement that his sister, Brittany Myers, was in a romantic relationship with Justin Hall and that Hall had a pending case for Domestic Battery in Dekalb County, Indiana where his sister was the victim. Redd further informed law enforcement that he and Kennedy intended to confront Hall over the allegations.
Kennedy and Redd followed Myers and Hall to the Madison Precision parking lot where Redd approached Hall and Hall struck Redd. The two continued fighting and Kennedy then approached them and joined the fight ultimately firing multiple shots that killed Hall.
Sutter thanked the Jefferson County Sheriff's Office, and the Indiana State Police for their investigation. "Vigilante justice leads to chaos and death. These convictions and resulting prison sentences are the direct consequence of Redd and Kennedy attempting to take the law into their own hands. I appreciate the work of law enforcement to investigate and bring about just results."