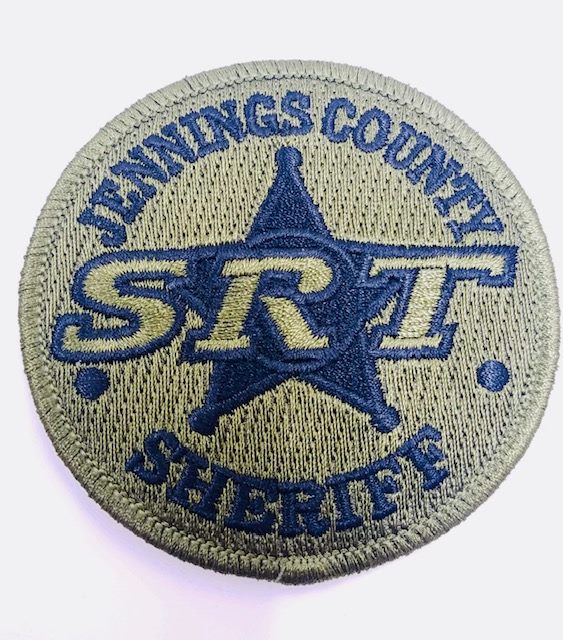 Jennings County Sheriff's Office SRT/CDU (Special Response Team-Counter Drug Unit)
Yesterday during the early morning hours, Deputies with the Jennings County Sheriff's Office SRT/CDU (Special Response Team-Counter Drug Unit) continued their investigation into locating the whereabouts of Michael A. Thomas, a subject wanted out of Jackson County, Indiana for a Level 3 arrest warrant for Battery. Thomas has a lengthy violent criminal history, including pistol whipping a female acquaintance then holding her against her will as well as drug related crimes. Deputies had received recent information that Thomas knew he was wanted and would attempt to evade Law Enforcement, while making comments that he would not go back to prison. With the assistance of the Indiana National Guard/Counter Drug Unit Helicopter, Thomas' location was determined to be at 9340 N CR 200 E, a location which itself has an illegal drug history along with the homeowner, Russell Cathey.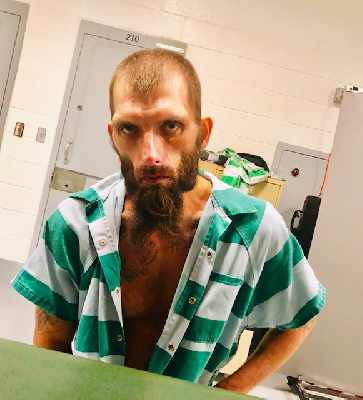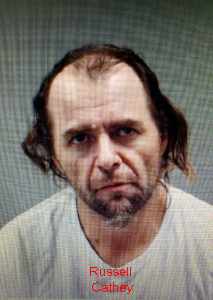 Deputies arrived at the above mentioned location and made contact with Cathey, as well as several other individuals. While on scene, surveillance units advised SRT/CDU members that a vehicle that was at the residence earlier was now back in the area, but quickly tried to leave the area upon seeing Law Enforcement presence. SRT/CDU members were able to stop this vehicle. Michael Thomas was located in that vehicle where he was taken into custody without incident. The investigation revealed that as Deputies arrived at the residence, Thomas fled into the woods and had been picked up by the vehicle which was later stopped by Jennings County SRT/CDU.
As the investigation continued on scene, Russell Cathey was found to be in possession of a baggie of Methamphetamine. Cathey was then placed under arrest. Cathy and Thomas were both later transported to the Jennings County Jail where they were both remanded to jail staff for intake. The other subjects on scene were released. The investigation continues and more arrest are anticipated.
Under the law, criminal charges are merely accusations and the defendant is presumed innocent unless and until proven guilty.