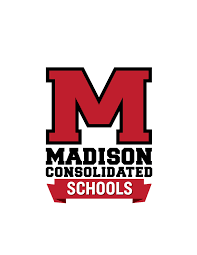 MJHS & Rykers Ridge
Mrs. Jill Mires has been named the new Principal of Rykers' Ridge Elementary School. In addition, Mrs. Mires will also have expanded responsibilities as Director of Elementary Education.
"When Dr. Jenner resigned her position earlier in the school year, a large portion of the vast array of her responsibilities were absorbed within our administrative team," shared Dr. Studebaker, Superintendent. "The elementary and secondary educational pieces are a large area of diverse responsibilities and after careful assessment, I determined it was in the student's best interest to have a focal area for each the elementary and secondary levels." Prior to her position at MJHS, Mrs. Mires had seventeen years of first grade teaching experience, one year of second grade teaching experience, interventions and Title I coordination at the elementary level, and four years of principal's experience at the PK-6 level. Mrs. Mires led MJHS for seven years as the junior high principal grades 6-8, and led coordination of the 5th grade transition to the junior high in 2017.
Mr. Dan Grill, current MCHS Assistant Principal, has been named as the new Principal at MJHS. He will replace Mrs. Jill Mires, as she moves to Rykers' Ridge Elementary as the new Principal and Director of Elementary Education for the district.
"I am humbled to have the opportunity to positively influence the students, parents, and staff of MJHS," shares Grill. "I am excited to bring my experiences to the MJHS learning community." Grill began his career in 2007 with School Town of Speedway in Speedway, IN. He has eight years of experience teaching 8th Grade Science at Speedway Junior High and was the Assistant Athletic Director at Speedway High School.
Mr. Grill has served as the Assistant Principal at Madison Consolidated High School since June 2015. He has been an instrumental part of the high school team who strives to create meaningful relationships with students, teachers, and parents which have been key in the process of the transformational mindset of the MCHS learning community.