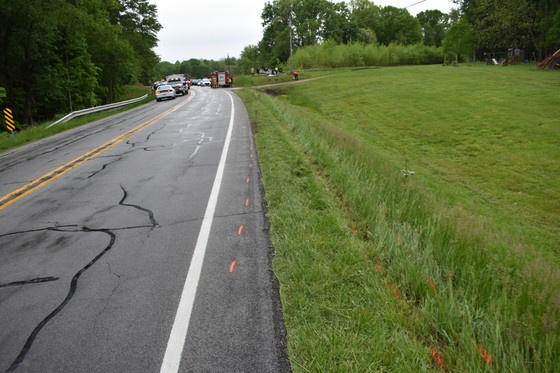 Passenger injured
On Saturday, May 11, at approximately 5:30 pm, the Indiana State Police responded to a single vehicle crash on State Road 7 near Private Road 625 West that claimed the life of a North Vernon man and injured a female passenger.
The initial investigation by Trooper Jacob Tolle, Indiana State Police-Versailles Crash Reconstruction Team, indicated that a white 1988 Ford truck, being driven by Matthew L. Lonsberry, age 51, North Vernon, Indiana was traveling southbound on State Road 7 near Private Road 625 West. Lonsberry's vehicle left the west side of the road before overturning and striking a utility pole. The vehicle came to rest on its top. Both Lonsberry and a passenger, Mary Lonsberry, age 52, North Vernon, Indiana were trapped inside the vehicle.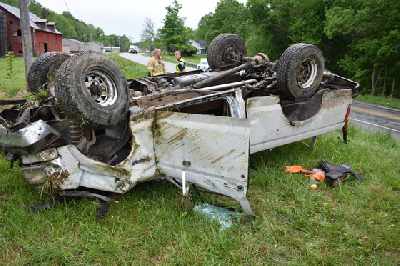 Emergency personnel extricated both occupants from the vehicle. Matthew Lonsberry died as a result of injuries he sustained in the crash. He was pronounced deceased at the scene by the Jennings County Coroner's Office. Mary Lonsberry was transported to Columbus Regional Hospital for treatment of serious injuries.
State Road 7 was closed approximately one hour for crash investigation and cleanup.
The investigation is ongoing. Toxicology results are pending on Matthew Lonsberry.