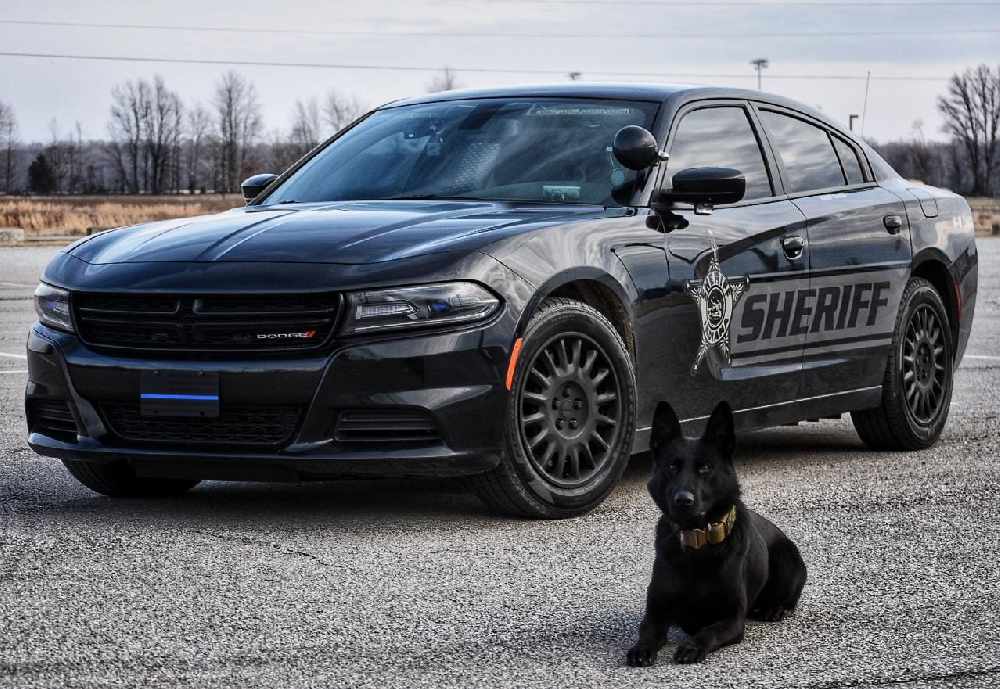 hoped to "commit suicide by cop".
Deputies from the Jennings County Sheriff's Office were dispatched to the 6000 Block N of Private Road 525 E reference a vehicle that was allegedly stolen from the area.
Upon arrival contact was made with the complainant/victim. During the course of the investigation it was determined that the complainant/victim who had her vehicle stolen, had also been battered by her fiancé/suspect, just prior to him allegedly stealing her vehicle. Noticeable injuries were observed on the complainant.
After completing the initial investigation, Deputies began to look for the suspect, identified as James Redkey 31y/o as well as the stolen vehicle. Later in the day, Deputies received information that Redkey had returned to the residence with the reported stolen vehicle. At this point the victim was not in the area and was at a safe location.
Deputies also learned through the investigation that Redkey was possibly suicidal, and made specific threats in regards to shooting the Police in hopes to "commit suicide by cop". Based on all the information, Deputies, with support from the K9 Division, as well as the Indiana State Police, later went to the residence to make contact with Redkey.
After approximately 45 minutes of attempting to make contact with Redkey via loud speakers, Deputies, with consent from the victim (homeowner) entered the residence in an attempt to locate Redkey. Upon doing so, K9 Deputy Cody Low located suspect Redkey in the living room. Redkey would not comply with Officers and a physical struggle for control ensued. K9 Deputy Low deployed K9 Axel to assist Deputies. K9 Axel physically apprehended Redkey, allowing Deputies to safely secure Redkey. No Officers, including K9's on scene were injured. Redkey was later transported by Rescue 20 to St Vincent Hospital in North Vernon for treatment to an injury sustained during the K9 apprehension.
Investigation is on going, and appropriate charges will be requested.