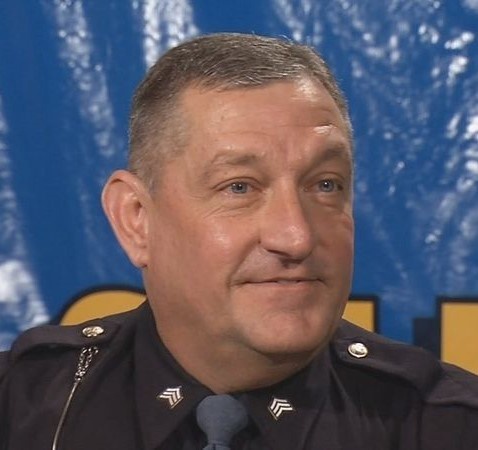 Becomes Scott Co. Sheriff
Sellersburg, IN - Sgt. Jerry D. Goodin, a 27 year veteran of the Indiana State Police, is embarking on a new career as the Scott County Sheriff.
A native of Austin, Indiana, Jerry Goodin began his career with the Indiana State Police in 1991while assigned to the Lowell District. Appointed to patrol duties in the Lowell area, Goodin was also part of a criminal interdiction team, working alongside Gary City Police Department officers before transferring to his home post in Sellersburg.
In Sellersburg, Goodin was assigned patrol duties and later as an undercover officer before being promoted to Squad Sergeant. During his time at Sellersburg, he was chosen as a co-recipient of the 1999 Problem Oriented State Police Officer of the Year award, and in 2004, was promoted to serve as the Sellersburg Post Public Information Officer. While in the Public Information Office, he received the Life-Saving Award, the Sons of the American Revolution Law Enforcement Commendation Medal, and numerous other commendations. Goodin has appeared on national news shows, TV documentaries, and countless local outlets, discussing Indiana State Police cases, natural disaster responses, and other police-related topics.
Always an advocate for enhanced police/community relations, Goodin has appeared at state and national conferences, discussing police problems and trends, and teaching various safety classes. In 2009 he conducted a weeks-long civilian senior citizens academy, educating senior citizens on the capabilities of the Indiana State Police. In 2006 he also participated in the Indiana police response to Hurricane Katrina in Biloxi, Mississippi.
Goodin and his family reside in Scott County where he was recently elected as Sheriff. He will assume office on January 1, 2019.