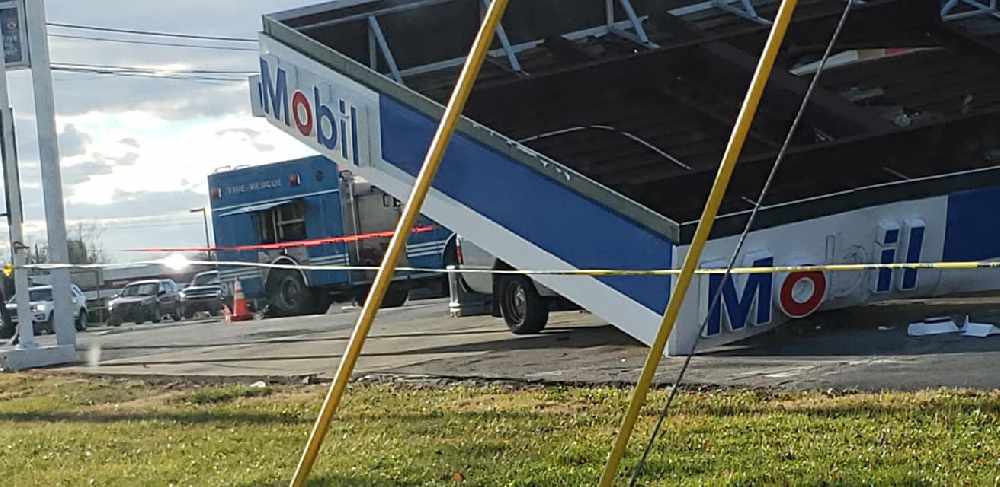 Gas pumps also damaged
At approximately 2:40pm on Tuesday, January 8th, Madison Police and Fire Departments were called to respond the the Circle K on the northwest corner of the Clifty Drive and Michigan Road intersection for the report of an awning collapsing on two occupied vehicles.
The first arriving MPD units advised that the east gas island pump awning had collapsed on two vehicles that were fueling, there were no occupants trapped by the collapse. Everyone that was in the area was able to self extricate, there were no injuries reported.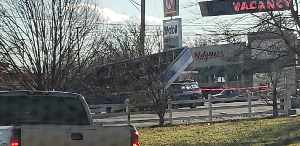 During the collapse the gas lines were severed and leaking fuel. The pumps and all electric service was secured to the effected area as well as the other pumps. The fuel spill was contained to a small area.
Due to the high wind conditions that were in the Jefferson County this afternoon the decision was made to not fully remove the awning from the affected area. But, instead the vehicles were able to be removed by stabilizing the awning from shifting, then slightly raising the awning enough to remove the vehicles.
Responding agencies were Madison Police and Fire Departments, KDH EMS and All Around Towing and Recovery.