Seventy-eight percent of southeastern Indiana's population is not using internet with speeds of at least 25 megabits per second.
Image and data from SIRPC State of Broadband Report, FCC Form 477 December 2017 v1.
(Lawrenceburg, Ind.) – In the information age, being connected can be critical to any home or community.
However, access to broadband internet is not available across large swaths of southeastern Indiana. In some areas where it is available, a significant number of homes are not subscribing.
The Southeastern Indiana Regional Planning Commission and Purdue University's Center for Regional Development partnered to develop a State of Broadband report (PDF). The study released in April uses 2017 and 2018 data from the Federal Communications Commission, Microsoft, and the American Community Survey to assess connectivity here.
"Broadband infrastructure, without a doubt, is the equivalent of a railroad line or a four-lane interstate highway in this century. Not having adequate broadband infrastructure and an effective digital inclusion strategy will further disadvantage communities in this 21st century global economy," the report states.
Counties in the SIRPC region include Dearborn, Decatur, Franklin, Jefferson, Jennings, Ohio, Ripley, Shelby and Switzerland.
According to the State of Broadband report, 30 percent of residents in the nine-county southeastern Indiana area lack access to 25/3 internet. 25/2 means internet with download speeds at least 25 megabits per second and upload speeds at least 3 megabits.
The highest shares of residents without access to 25/3 internet service were in Switzerland and Franklin counties, at 63.8 percent and 57.2 percent of the population, respectively. Conversely, only seven percent of Dearborn County's population was without access.
More than 90 percent of Franklin and Switzerland countians reported not using the internet at 25 megabits per second. Region-wide, that percentage was 78 percent, well behind Indiana's statewide 64.7 percent and the U.S.'s 50.4 percent.
In surveys, SIRPC residents reported experiencing different download speeds than what is advertised by their internet service providers. Comcast is the largest provider in the region, with a presence is all but two counties.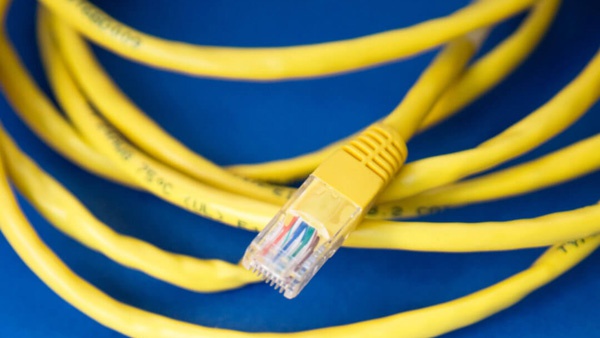 A quarter of homes in the region had no internet subscription at all. Thirty-eight percent of homes with children were part of the "homework gap," meaning kids can't complete online school assignments or activities at home.
Ohio County had the highest percentage of households without computing device at 22.3 percent, while Dearborn County had the fewest homes without at least one at 12.3 percent. However, 89.6 percent of businesses in Dearborn County were outside the 25/3 footprint.
About 10 percent of SIRPC residents only used their cellular data plans to access the internet.
The discrepancy in broadband access bore out in the study leads to what is called digital inequality.
"It is important to remember that the digital divide not only consists of infrastructure, but also broadband adoption (measured as subscribing) and computing device ownership. Adoption is critical because the quality of life improvement potential of this technology does not play out if it is not adopted and used," the report states.
The report lists 10 recommendations for improving 25/3 internet access in southeastern Indiana. It suggests communities and service providers start by focusing on the "low hanging fruit" by targeting areas with above average percent of homes with children adjacent to the existing 25/3 footprint.
The SIRPC, the report suggests, should make efforts to get every community in the region "Broadband Ready" certified to make it easier to obtain funding. Indiana Governor Eric Holcomb has made a $100 million investment in rural broadband efforts. The U.S. Department of Agriculture's ReConnect program makes $600 million available, according to the study. Indiana 6th District Congressman Greg Pence has put forth an amendment to increase funding for the USDA's Distance Learning and Telemedicine program.
The study authors also suggest the regional planning commission design and implement a regional digital inclusion study, improve household digital readiness level, evaluate existing training and reskilling programs in the region, identify federal lands and assets in the region to expedite requests to bring broadband, and implement a "dig once" policy for county and city roads.
Efforts to deploy additional internet service delivery technologies – such as a Microsoft plan to utilize TV white space frequencies for broadband – should be promoted.
RELATED STORIES:
Pence Amendment For Rural Broadband Access Gets Bi-Partisan Support