Makes a full circle
Increased rainfall coverage and intensity are expected Tuesday into Wednesday as the remnants of Tropical Storm Barry impact the Ohio Valley.
Heavy rain will be the primary hazard, with rainfall totals of 1 to 3 inches possible. Any flooding concerns will depend on where and how quickly that rainfall occurs.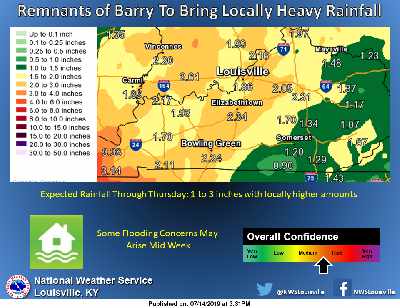 Barry is making a rare full circle as it began as a Low Pressure System in the Midwest last Sunday.
This system will just bring heavy amounts of rain and not the wind event like Ike did back in September of 2008.