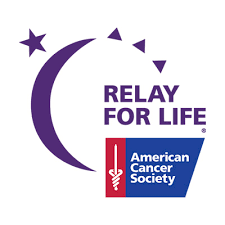 Friday, September 6
Teams and participants are now registering for the 2019 Jefferson County Relay for Life. The event will take place on Friday, September 6, from 6 to 9 p.m. at North Madison Christian Church on Madison's hilltop (1400 E. State Road 62). This year's theme is "More Birthdays, Less Cancer".
Registration is available online at www.relayforlife.org/jeffersoncountyin or via phone at 877-957-7848. The pre-registration deadline is Friday, August 9. Registration will be available the day of the event beginning at 5:30 p.m.
All cancer survivors plus one caregiver are invited to register for this year's Survivor Dinner, which will also be held at the church at approximately 6:30 p.m. Those interested in attending may R.S.V.P. by contacting Melissa at 812-701-7514. Invitations will be sent to those who have attended in previous years.
Sponsorships for the event are also being sought. Interested businesses or organizations should contact Jefferson County Relay for Life Event Chair, Christine Bryant at 812-571-3996 by Friday, August 2, for more information.
Jefferson County's 2019 Relay for Life fundraising goal is $23,000. Proceeds from Relay events across the country help the American Cancer Society fund research, patient care services, and a number of education and prevention initiatives.
The following activities will take place at the church as part of the Relay event:
5:30 - 6 p.m. — Registration
6:05 p.m. — Welcome and Opening Ceremony
6:15 p.m. — Survivor Lap
6:30 p.m. — Survivor Dinner (R.S.V.P. required)
8:00 p.m. — Luminaria Ceremony
8:50 p.m. — Closing Ceremony