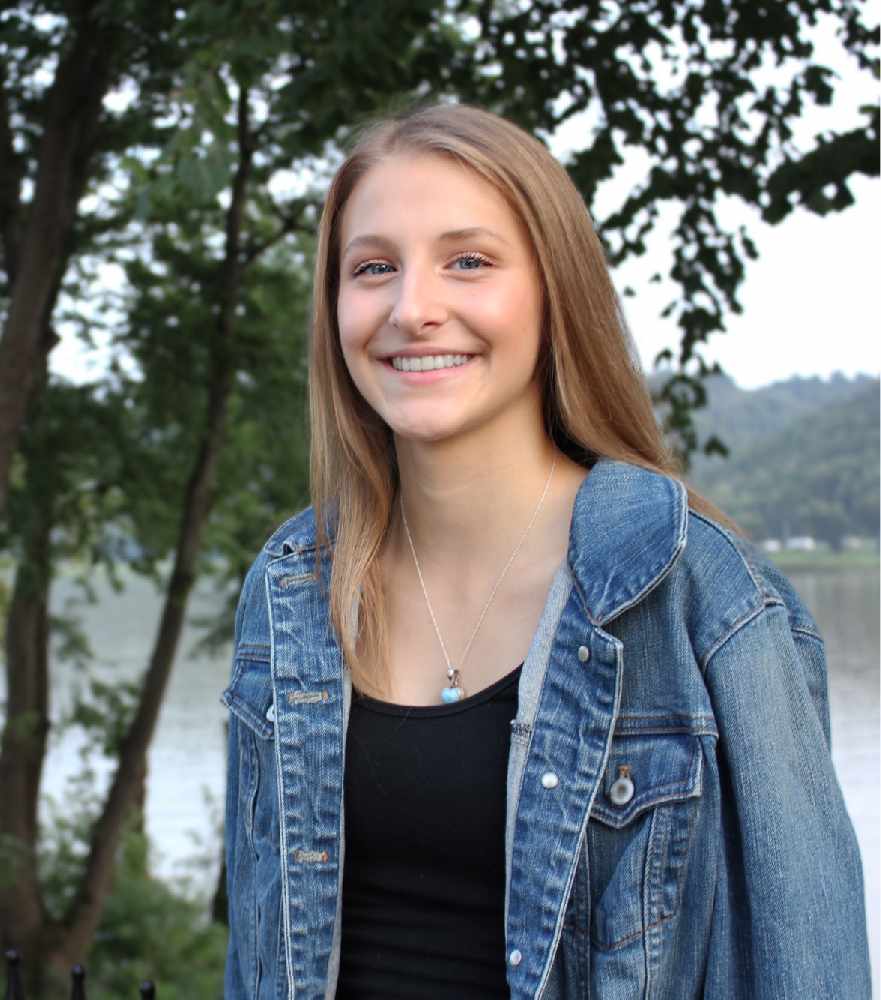 Photo of Grace Brautigam, the 2019 Jefferson County Lilly Endowment Community Scholar
Madison Consolidated High School senior Grace Brautiga
One local student has been named the recipient of a four-year, full-tuition scholarship as the Community Foundation of Madison and Jefferson County's 2019 Lilly Endowment Community Scholar.
Madison Consolidated High School senior Grace Brautigam has been selected as the 2019 Lilly Endowment Community Scholar. Grace will receive full tuition to the Indiana college or university of her choice and a $900 yearly stipend for required books and equipment.
Grace is currently considering attending either Butler University or Indiana University-Bloomington, and is planning to major in Environmental Management. Grace is the daughter of Kay Stokes of Madison and Jeff Brautigam & Robyn Ryle of Madison. She actively participates in National Honor Society, Varsity Tennis, Pep Club, and the Social Justice Book Club. Grace has participated in the Lugar Symposium and the Indiana Principals Association Rising Stars Class of 2019.
"I'm honored that the Community Foundation has selected me to be their 2019 Lilly Endowment Community Scholar," Grace said. "All of the finalists are worthy of this award, and it's humbling to be chosen from them. I'm looking forward to the future and to giving back to my community with the opportunities that the Community Foundation has given me."
Thirty-seven Jefferson County students applied for the scholarship this year, and six finalists were identified. Including Brautigam, the six finalists (and their schools) were: Makayla Christian (Shawe Memorial), Bailey Dyer (Madison), Sophia Hall (Madison), David Kummer (Christian Academy of Madison), and Harper Smith (Madison). Christian, Dyer, Hall, Kummer, and Smith will each receive a $1,000 Community Foundation Scholar Award from the Community Foundation of Madison and Jefferson County for their efforts and achievements.
Independent Colleges of Indiana, Inc. (ICI) administers the Lilly Endowment Community Scholarship statewide and selects the final recipients. ICI is a nonprofit corporation that represents 30 regionally accredited degree granting, nonprofit, private colleges and universities in the state.
The scholarships are the result of a statewide Lilly Endowment initiative to help Hoosier students reach higher levels of education. There are 143 scholarships awarded statewide.